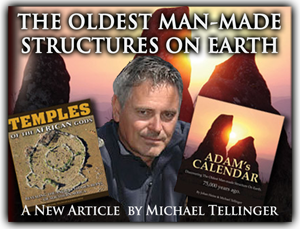 S. African orgins of mankind, Blood Diamonds and Free Energy w/ guest: Michael Tellinger – 08/21/10
We are proud to welcome back, South African scientist, author and explorer, Michael Tellinger to speak more about the African origins of mankind and tell us about his USA speaking tour going on through the next few months.
Michael Tellinger is a scientist in the true sense of the word, never shying away from controversial issues and scrutinizing every clue meticulously. After a 30-year long obsession with the origins of humankind and the genetic anomalies of our species, he wrote Slave Species of God. When Johan Heine exposed the mystery of the stone ruins of South Africa to Michael in 2007, they began an irreversible process of research that led Michael to some startling scientific conclusions and the completion of two more books, Adam's Calendar and Temples of the African Gods.
Media Player Error
Update your browser or Flash plugin
MORE FROM Beyond The Veil >>