Dec 19, 2013
WFAA
MONTGOMERY COUNTY, Texas – Officials with the Montgomery County Health Department are on a mission to find out more about a mystery flu-like illness. So far, half of the people who have come down with it have died. According to the health department, all of the patients have had flu-like and/or pneumonia-like symptoms. However, all of them have tested negative for the flu. There have been eight confirmed patients ranging in age from 41 to 68. Four of those patients have died. Sources told WFAA sister station KHOU that two of the surviving patients are being treated at Conroe Regional Medical Center and are "very sick." Those sources said doctors are being advised to use extra precaution to prevent this from spreading. It's unclear if any of the patients had pre-existing conditions. The Montgomery County Health Department is waiting on more conclusive test results. Officials are hoping they will have more answers in the days to come.
KENS5
Medical mystery in Texas: The mother of the youngest of eight confirmed cases of a mystery illness in Montgomery County is sharing her son's story. Dathany Reed, 41, wasn't feeling well on Thanksgiving. He called out sick from his job at the Golden Corral and went to see doctors at Conroe Regional Medical Center. Odessa Reed says doctors sent her son home with several prescriptions. She said her son was admitted to the hospital's emergency room the next day and ended up on life support. "It doesn't make sense," said Odessa Reed. "How can you talk to a person one day, and they say, I'm not feeling good, and the next day, that person is on life support." Dathany's 41st birthday came and went on November 30 while his kidneys and other organs deteriorated. Family members said goodbye to the father of three on December 5. "This is the hardest thing I've ever had to face in my whole life," cried Odessa Reed. "My
son was kind. He was sweet."
Dathany is one of four patients to have died after contracting the mystery illness. Doctors say all of the patients have had flu-like and/or pneumonia-like symptoms but have tested negative for standard strains of the flu. "[I hope they] get a better handle on this before it affects more lives, more families, more people," explained Odessa Reed. "I want the truth." Doctors are awaiting test results that could explain what the illness is, but there is no time-table as to when those results could be in. Montgomery County Health officials said they are now looking at cases from other hospitals that could be connected to the mystery illness. The new case files are being reviewed for similarity to the eight cases at Conroe Regional Medical Center that prompted the County Health Department investigation. The state and regional health departments have already been notified and are also looking for reports of new cases.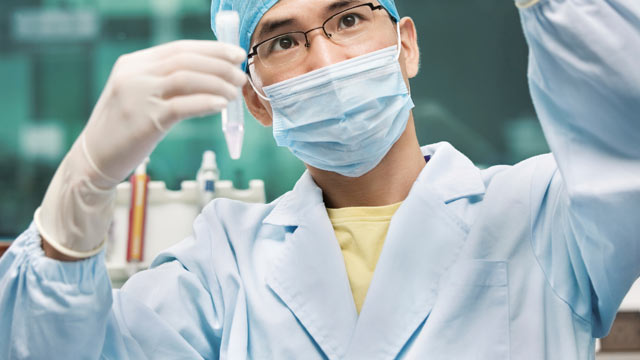 Focus Taiwan
More H7N9 cases in China: Taipei, Dec. 18 (CNA) People traveling to China should take health precautions as 10 more H7N9 avian flu cases have been reported there since October, Taiwan's Central Epidemic Command Center said Tuesday. Center spokesman Chou Jih-haw said the 10 cases included three in Guangdong province, five in Zhejiang province and two in Hong Kong. There have been 142 confirmed cases of the H7N9 virus in China since the outbreak began at the end of March, he said. Of those patients, 47 have died. Chou noted, however, that the cases have been sporadic and said there were no indications that the H7N9 strain has been transmitted from one person to another. The center reminded people intending to travel to China to monitor their personal health, refrain from coming in contact with fowl, and make sure to eat only well-cooked poultry and eggs.