Apr 06, 2013
Narrating a new MSNBC "Lean Forward" spot, the Tulane professor laments that we in America "haven't had a very collective notion that these are our children." "[W]e have to break through our kind of private idea that kids belong to their parents or kids belong to their families, and recognize that kids belong to their communities," Harris-Perry argued.

Court Rules 8 Oregon Children to be Vaccinated Against Parents' Will
Mikael Thalen
Examiner.com
April 5, 2013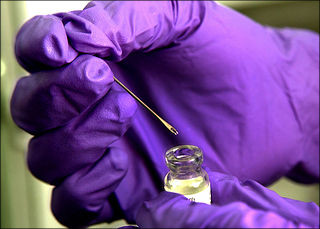 Parents in Marion County, Oregon lost their battle in court Wednesday to choose whether or not their eight children would be vaccinated after losing custody to the state last year.
A ruling from The Oregon Court of Appeals said that the parents did not have the right to exempt their children from forced vaccinations after child welfare workers and the Oregon Department of Human Services fought to obtain a court order demanding the children receive multiple vaccinations last year.
The court also decided that since the state had custody of the children, it had the right to make all their medical decisions without the parents' consent. Although the children are living with relatives, they are considered wards of the state.
The parents, who say vaccinations are against their religious beliefs, had their children removed for undisclosed reasons last year after the state claimed concerns over their welfare. Despite the ruling, it appears the children have yet to be vaccinated while the parents have the option of appealing the ruling to Oregon's Supreme Court.
Given the fact that children now receive as many as 26 shots by two years of age as compared to the 1960′s number of 4 shots, parents choosing not to vaccinate in Oregon alone now accounts for 5.8% of kindergartners according to the Center for Disease Control.
Several studies including a recent independent German study from 2011 also found that vaccinated children had at least 2 to 5 times as many disorders and diseases as compared unvaccinated children.
Also given the news that German Chancellor Angela Merkel and other government officials received special, additive-free H1N1 vaccines, not containing the toxic mercury derivative Thimerosal, formaldehyde, aluminum salts and monosodium glutamate (MSG), the number of people choosing to opt-out of vaccinations has increased, in return causing an increasing overreach of governmental authority on peoples personal decisions.
Last year, Natomas school officials in California went door to door with nurses attempting to vaccinate children at their homes after a new state law passed requiring students entering seventh through 12th grades to be vaccinated or wave their right to attend school, despite multiple districts ignoring the mandate.
The medical industry has also increased its push for more vaccinations despite the recent revelation that vaccine manufacturing giant Merck was exposed by two of its own scientists last year for faking vaccine efficacy data for over a decade by spiking blood samples with animal antibodies. Colorado also approved a vaccination mandate for healthcare workers and fired 150 employees who refused to receive shots.
At this time it is unclear whether or not the parents will appeal the court's decision.
Mikael Thalen's article first appeared at Examiner.com.
Feinstein Now Talking Video Game Control
Max Slowik
Guns.com
April 5, 2013
In the wake of an "assault weapons" ban that has so far been blocked by other legislators, Sen. Dianne Feinstein is now talking about video game control.
Speaking to an audience of about 500 at a San Francisco event, Feinstein said "If Sandy Hook doesn't do it … then maybe we have to proceed, but that is in the future," and "a very negative role for young people, and the industry ought to take note of that."
She said this in light of evidence that Adam Lanza, the shooter, was a fan of "Call of Duty" and "Starcraft," two of the most popular — that is to say common, mainstream — video games series ever made.
Dodgeball now banned in public schools as nanny state goes insane
Monday, April 01, 2013 by: J. D. Heyes
(NaturalNews) The nanny state mentality is becoming more institutionalized in America as evidenced by the recent decision to ban the age-old gym class game of "Dodgeball" in one New Hampshire school – though trust me, others will follow suit.
In an incredible four to one decision, the five-member school board panel at Windham School voted to ban the "classic gym class game" which "has been a rite of passage for years" for kids – not to mention a whole lot of fun – according to CBSBoston. At the same time, the board voted to end all other so-called "human target" activities – games with names like "Bombardment" and "Slaughter."
"It's almost turning into a nanny state," said school board member Dennis Senibaldi, the lone school board member with enough sanity left to vote against the ban. "What happens when they replace that game with something different that another group doesn't want to play, do we eliminate that group of games?"
Yes, Dennis. The answer is, appallingly, yes.
HHS Gives Planned Parenthood Orlando $2.4 Million to Fund Sex Ed for Teens
March 29, 2013
(CNSNews.com) – Health and Human Services' Office of Adolescence Health is giving Planned Parenthood of Greater Orlando $2,388,950 in grant funding for its "Teens Rise!" project.
The $477,790 grant given each year over five years from 2010 to 2014, is part of $75 million in grants to 75 organizations in 32 states for "evidence-based program models effective at preventing teen pregnancy," according to OAH, which administers the grants.
On the home page of the "Teens Rise!" website, under WTF (What's the Facts!) teenage visitors can learn that there are "two types of abstinence and both keep you from getting pregnant."
"Continuous abstinence is not having sex play with a partner at all. Celibacy abstinence is when you have previously had sex, but have now decided to wait for that special person or event. Continuous abstinence is the only one that's 100 percent effective!" the web site states and provides a link to the "ABC's" page where graphic descriptions of sexual acts and condom and other contraceptive uses are posted.
"You're in control more than ever!" is the text above a photo gallery of contraceptives, including birth control pills, patches and the "Morning After" pill. "Check out these options to prevent pregnancy if you've decided to have sex."
Some of the advice offered on "Condom Facts You Need to Know" include:
• Make sure the penis is erect.
• Hold the tip of the condom to squeeze out air and leave space to collect semen.
• Have vaginal, oral or anal sex.
• Carefully take the condom off the penis.
• Throw the condom in the garbage, NOT in the toilet, bushes or under the bed
• Use a new condom if you want to have sex again.
"The Office of Adolescent Health (OAH) is charged with implementing the Teen Pregnancy Prevention (TPP) grant program," the OAH website states. "In 2010, OAH awarded $75 million in cooperative agreement grants through a competitive process to support the replication of evidence-based program models effective at preventing teen pregnancy to 75 organizations in 32 states and the District of Columbia.
Planned Parenthood of Greater Orlando is one of those 75 organizations.
"Awards ranged from $400,000 to $4 million per year for up to five years. An independent review of program evaluations identified 31 evidence-based models that had been proven, through rigorous evaluation, to be effective. As a result of this evidence review, projects based on effective program models were eligible for replication under the TPP Program."
Video: Planned Parenthood Official Argues for Right to Post-Birth Abortion
John McCormack
Weekly Standard
March 29, 2013
Florida legislators considering a bill to require abortionists to provide medical care to an infant who survives an abortion were shocked during a committee hearing this week when a Planned Parenthood official endorsed a right to post-birth abortion.