1st Hour: Chris and Sheree welcome fellow K-TFRN host Kev Baker to the broadcast to talk about the latest news on the mass shooting that took place last night.
website: tfrlive.com
2nd Hour: Ryan McCormick joins us for a heartfelt tribute to the late Stuart Wilde.
website: stuartwilde.com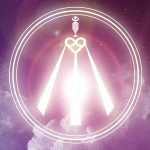 3rd Hour: Astrologist and author Constance Stellas joins us to investigate Chris and Sheree's birth charts, and to discuss astrology in general.
website: constancestellas.com
Media Player Error
Update your browser or Flash plugin
MORE FROM Beyond The Veil >>