Feb 05, 2013
Death by Flu Shot. 7 Year-Old Receives Flu Vaccine; Dies 4 Days Later
(VAX TRUTH) When a normal, healthy, vibrant seven year-old child dies suddenly we want to know why. Things like that just don't happen – at least they didn't used to happen at the rate they appear to be happening lately.
This report from an Independent News Source in Vermont relates the story of what happened after Kaylynne Matten was taken by her parents for her annual physical on December 2, 2011. During the physical Kaylynne was given a flu vaccine. Four days later she was dead. She wasn't even sick when she went to the doctor!
The state health commissioner, Dr. Harry Chen, "is not convinced" the girl's death was from the flu vaccine, citing the "very rare" incidence of serious reactions to the flu shot and the huge numbers of people who receive them each year. Dr. Chen declares that serious reactions to flu vaccines are so "rare" that death by flu shot has never been reported in Vermont.
BINGO! There's the problem. Every time a healthy child dies or is seriously injured by a vaccine, those who are responsible for determining the cause of death immediately rule out vaccines because they are "so safe" and serious reactions are "so rare" – No. They're not. They're just not reported because of people like Dr. Chen, whose job is dependent on the sale of vaccines. That's what he does. He ensures that all of the people in his state are fully vaccinated. Without vaccines, Dr. Chen would be unemployed; at the very least he'd be looking for another job. But then, without vaccines there would be a LOT of doctors looking for jobs, so there's a good chance Dr. Chen would be collecting unemployment benefits.
Dr. Chen is worried that people will over-react to this girl's death. He cautions about "alarmist" reactions to the death of Kaylynne Matten. Excuse me? We are not supposed to be ALARMED? Clearly, Dr. Chen has become complacent when it comes to young children dropping dead for "no apparent reason." Dr. Chen is worried that if people become "alarmed" their concerns may lead them to avoid getting a flu shot. If they start looking into the dangers of flu shots, it's a very slippery slope. You know how it goes. Flu shot research is like "the gateway drug" that causes us (parents who are easily influenced) to become fanatics. We research the flu vaccine and the true dangers of the flu and before you know it we start to realize we've been lied to. From there it's all downhill for Dr. Chen and his cronies. As we become "hooked" on research we learn more and more about vaccines and the more we learn the more we realize that vaccines are dangerous and the risks of infectious diseases are small in comparison.
As the article states, Vermont already has one of the most dismal (hear the sarcasm, please) vaccination rates in the nation. If even more people start researching and learning about the children and adults throughout the U.S. and the world who have died or been seriously harmed by vaccines, that dismal number might just fall even farther. Heavens! That would be a real tragedy – for Dr. Chen.
The fox is guarding the henhouse. How in the world can this vaccine-related death even be questioned? It's like saying "John Smith walked across the 495 beltway and was hit by a semi. Mr. Smith survived the accident and was taken to the hospital where he lapsed into a coma and died 4 days later. Mrs. Smith believes it was the semi that killed her husband. The hospital administrator (who happens to be married to the driver of the semi) is not so sure. Autopsy results are pending…" GIVE ME A FREAKIN' BREAK!
According to the CDC there are between 3,000 and 49,000 deaths each year in the U.S. due to the flu (influenza). That sure sounds like a lot of people dying from the flu. Before we become "alarmed" by these "huge" numbers, lets see what they mean in terms of the percentage of U.S. citizens. The U.S. Census Data indicates that the population of the U.S. is somewhere around 300,000,000 people: 304,059,700 as of the latest data. That means in a "good" year (fewer deaths from flu) the percentage of U.S. citizens who die from the flu is 0.0000986%. Whoa….. that's a lot of zeros. In translation, this equates to 9.8 (less than ten) people for every 1 Million citizens in the U.S. Of course, in a very BAD year the numbers are higher. Taking the worst-case scenario (49,000 deaths), the yearly death toll would be 0.0016115% of the U.S. population. This number equates to 1.6 (less than two) deaths per 1,000 people. That's a little bit scarier. However, we have to consider how many of those deaths occur in 7 year-old children.
Just what is the real risk of death from flu for a seven year old? How do we find out? If we just read the article, we are told "The majority of those severe illnesses and [3,000 to 49,000] deaths occur among infants, young children, pregnant women, seniors and people with chronic medical conditions." I don't know about you but when I read this I tend to think this means infants, young children and pregnant women are those who are MOST at risk. It might just be me, but when something falls at the top of the list when someone is talking about relative risk, I associate that with meaning they are the ones we need to be most concerned about. Actually, the opposite is true in this case.
The CDC has this to say about the demographics of annual deaths from the seasonal flu:
Among persons aged <19 years, an estimated annual average of 97 (range: 41 in 1981–82 to 234 in 1977–78) influenza-associated deaths with underlying pneumonia and influenza causes occurred . The average annual rate of influenza-associated deaths for this age group was 0.1 deaths per 100,000 persons (range: 0.1–0.3). Among adults aged 19–64 years, an estimated annual average of 666 (range: 173 in 1981–82 to 1,459 in 2004–05) influenza-associated deaths with underlying pneumonia and influenza causes occurred. The average annual rate of influenza-associated deaths for this age group was 0.4 deaths per 100,000 persons (range: 0.1–0.8). Among adults aged ≥65 years, an estimated annual average of 5,546 (range: 673 in 1978–79 to 13,245 in 2003–04) influenza-associated deaths with underlying pneumonia and influenza causes occurred. The average annual rate of influenza-associated deaths for this age group was 17.0 deaths per 100,000 (range: 2.4–36.7). Deaths among persons aged ≥65 years accounted for 87.9% of the overall estimated average annual influenza-associated deaths with underlying pneumonia and influenza causes.
So…. how do we figure out the risk for a seven year-old? One way would be to divide 97 by 19, which would give us the average number of deaths per year of age. We can estimate this as FIVE, since 97 is very close to 100 and 19 is very close to 20. According to this calculation, there are approximately FIVE seven year-olds in the U.S. who die from the flu each year. Clearly the risk of death from the flu was astronomically small for 7 year-old Kaylynne.
Dr. Chen can talk all he wants about the risks of flu. His fear mongering won't save his job. People are too smart to fall for the trickery anymore. Parents in the United States and around the world are tired of being lied to. We are tired of doing as we are told and watching our children die as a result.
Dr Chen: I suggest you update your resume. I think you're going to need it.
Tuberculosis vaccine hopes dashed
A major trial of a new booster vaccine has ended in failure, marking a major setback in the fight against tuberculosis (TB).
It was the first big study in infants since the Bacillus Calmette-Guerin (BCG) vaccine was introduced in 1921.
BCG is only partially effective against the bacterium that causes TB, which is why several international teams are working on new vaccines.
The latest, known as MVA85A, failed to protect babies who had already had BCG.
The trial, in South Africa, involved 2,794 healthy children aged four to six months, half of whom received MVA85A and the rest a placebo.
They were followed up for an average of two years.
The researchers, reporting in the Lancet medical journal, found 32 cases of TB in those who had received the vaccine compared with 39 in the placebo group.
This gave an effectiveness of 17%, which is so low as to be statistically non-significant.
Flashback – A FEW DAYS AGO…
"Africa: Gavi Funds Vaccines to Protect Girls Against Cervical Cancer"
4 February 2013
press release
Geneva — More than 180,000 girls in eight developing countries are set to receive protection against the leading cause of cervical cancer thanks to human papillomavirus (HPV) vaccines funded by the GAVI Alliance.
In an announcement made on World Cancer Day, the Alliance confirmed that Ghana, Kenya, Lao PDR, Madagascar, Malawi, Niger, Sierra Leone and Tanzania will become the first countries to receive GAVI support to start HPV vaccine demonstration programmes.
The demonstration programmes will give each country the opportunity to test their ability to put in place the systems that would be needed to roll out the HPV vaccines nationally and to inform their decisions. Unlike most other vaccines, which are administered to children under the age of five, HPV vaccines are given to girls aged nine to 13.
Global effort
"Introducing the HPV vaccine in developing countries is the start of a global effort to protect all girls against cervical cancer," said Dr Seth Berkley, GAVI CEO. "Of the 275,000 women who die of cervical cancer annually, 85% live in the world's poorest countries. Cervical cancer is one of the leading cancer killers of women in the developing world."
By 2015, GAVI plans to support more than 20 countries to vaccinate approximately one million girls with HPV vaccines through pilot projects. By 2020, more than 30 million girls are expected to have been vaccinated in over 40 countries with GAVI support.
Flu shots useless in the long run
By Samantha Morley, Alex Gradisher
[email protected], [email protected]
Published: Monday, February 4, 2013
Updated: Monday, February 4, 2013 10:02
Flu shots are absolutely pointless. Every year, consumers are fed the same nonsense about how necessary it is to get the flu shot, especially for children and seniors.
The main advertised reasoning is that seasonal influenza mutates every year, therefore encouraging people to protect themselves against the newest threat.
But do we really need to go through with the annoying stabs in the arm? No, we don't.
Influenza was a major problem for Russian and European societies in 1580. Over 8,000 people died in Rome alone. Scary, right?
However, we must now consider that the society we currently live in is much more conscious of our hygiene than ever before. We don't rummage around in soiled streets, where rats can carry diseases all over the country.
Instead, we live in a time where we have a very structured way of keeping ourselves clean and healthy. And yet, about 36 percent of people continually receive the flu shot (or nasal spray) every year.
Ironically enough, despite having gotten the flu vaccine, citizens of Boston have experienced more than 700 confirmed cases of flu with 18 deaths. All but eight states have reported widespread cases of the flu at the end of 2012.
Why is this happening even though people went through the effort of "protecting" their bodies against the disease?
Humana quarterly profit falls, flu season to cost $75 million
By Caroline Humer
Mon Feb 4, 2013 10:56am EST
(Reuters) – Health insurer Humana Inc (HUM.N) reported a drop in fourth-quarter profits on Monday and said it was experiencing the worst flu season in a decade that would cost $75 million for added healthcare services such as hospitalizations.
Its profits beat analyst expectations, however, and it gave a better-than-expected first quarter outlook. Shares rose $3.12, or 4.1 percent, to $78.47 in early trading.
The company said on Monday net income had fallen to $192 million, or $1.19 a share, from $199 million, or $1.20 per share, a year earlier.
Analysts on average had expected earnings of $1.06 per share, according to Thomson Reuters I/B/E/S.
Fourth-quarter revenue rose 6 percent to $9.56 billion from $9.06 billion, missing the analysts' average estimate of $9.73 billion.
Humana said it expected first-quarter earnings of $1.75 to $1.85 per share, compared with analysts' expectations of $1.53.
"It looks like they are starting the year stronger than expected," Leerink Swann analyst Jason Gurda said, noting the above consensus outlook for the first quarter despite the company's anticipated high 2013 flu costs. That was likely helping shares, he said.
Part of the fourth-quarter earnings beat was due to a decline in the company's tax rate from the year-earlier quarter. The company also said an increase for members in some plans enabled it to be more cost efficient.
Costs associated with the flu peaked in the middle of January, Chief Financial Officer Jim Bloem said during a conference call. Humana said it spent about $25 million, or 10 cents per share, during the fourth quarter and it expects to spend another $50 million, or 20 cents per share.
Insurers' finances can be hurt by the flu because of an increase in claims related to visits to doctors and hospitals. In some insurance plans, Humana is paid on a per-person rate rather than a per-visit basis, and so it feels a financial impact when use of medical services rises.
GSK Swine Flu Shot Sparks Another Case of Life-Threatening Narcolepsy
by
Mike Barrett
February 3rd, 2013
| Updated 02/03/2013 at 3:03 am
Ask yourself: is the flu shot worth potentially contracting a life-threatening or life-altering disease? This is a question all adults must ask not only for themselves, but for their kids. Unfortunately, the risks of developing these life-altering conditions are unknown by the general public, which is why countless people accept to receive a vaccine. This was the case with Emelie Olsson, who is now suffering from a sleep disorder called narcolepsy after receiving the Pandemrix H1N1 swine flu vaccine produced by GlaxoSmithKline.Suffering from hallucinations, nightmares, and paralyzation accompanied by trouble breathing, Emelie Olsson is just one of about 800 children in Europe who has essentially been given a dose of narcolepsy with her H1N1 swine flu vaccine. The destruction of these children's lives has led Sweden's health official who is coordinating the vaccination campaign to deem these occurrences a "medical tragedy" in desperate need of scientific and medical attention.
"There's no doubt in my mind whatsoever that Pandemrix increased the occurrence of narcolepsy onset in children in some countries – and probably in most countries," says Mignot, a specialist in the sleep disorder at Stanford University in the United States.
As we know, Emelie Olsson isn't the only case of narcolepsy sparked by the H1N1 swine flu shot; her case is just one more incident adding to the growing evidence that the shot is dangerous. The World Health Organization (WHO) reported in Feburary of 2010 that 12 countries had been reporting on a suspected relationship between the development of narcolepsy and the H1N1 vaccine.
Very common" side effects of the vaccine include headache, tiredness, pain and swelling, fever, and aching muscles. "Common" effects include flu-like symptoms and swollen glands in the neck, armpit or groin. At a rate of 1 per 20,000, narcolepsy would fall under the "very rare" side effect classification.
What causes the vaccine to trigger these health issues? No one has all the answers, but in Pandemrix's causes, it could have something to do with an adjuvant used in the vaccine called AS03. Some suggest AS03 or even the H1N1 flu itself may have triggered the onset of narcolepsy. Or maybe it has something to do with the antibiotics, formaldehyde, aluminum, thimerosal, or other adjuvents used in the vaccine?
One thing is for sure, more and more people are discovering the risks associated with the flu vaccine. This is even true for 'mainstreamers' following news primarily on the television now, thanks to Dr. Oz's failed publicity stunt. (Journalist and television host Piers Morgan received a flu shot from Dr. Oz on live television, only to contract the flu days after receiving the shot. The attempt to showcase the 'safety and effectiveness of the shot' was a failure and showed millions of people how ineffective the flu shot really is.)
Think twice before receiving your flu shot. Do some research, and make an informed decision.
Additional Sources:
The Exploding Autoimmune Epidemic – Dr. Tent
Diverse Health Services presents Dr. Tent's April 2012 two-hour lecture; The Exploding Autoimmune Epidemic. Dr. Tent highlights the hypocrisy contained within the mainstream medical establishment, as well as the massive amount of corruption as health care and politics intermingles at an ever greater rate. He thoroughly covers the history of cancer, viruses, autoimmune diseases, vaccines, human experimentation, bioweapons and more.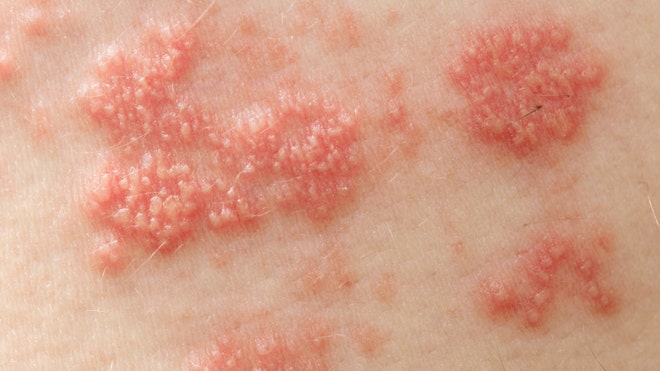 As the flu epidemic winds down, there is one vaccine that more and more people will soon need to get, regardless of the weather – the shingles vaccine.
More and more baby boomers born in the 50s and 60s are starting to become eligible for the shingles vaccine, and many should not skip it, as the majority of them probably had chicken pox in their youth. Shingles – a condition characterized by painful skin rashes – is caused by the varicella-zoster virus, the same virus responsible for causing chicken pox.
"The virus stays dormant in your body for 40, 50, 60 years, and comes out in a narrow band of rash," Dr. Keith Armitage, department vice president for education and infectious disease expert for UH Case Medical Center in Cleveland, Ohio, told FoxNews.com. "The real problem with shingles isn't the acute event. An episode of shingles can lead to permanent pain."
"Attitudes Toward HPV Vaccination For Boys"
Article Date: 01 Feb 2013 – 0:00 PST
A new Boston University School of Medicine (BUSM) study has found that low-income and minority parents/guardians were receptive toward vaccinating boys against Human Papilloma Virus (HPV). However, racial/ethnic differences emerged in attitudes regarding school-entry mandates. The findings appear online in the journal Clinical Pediatrics.
Although low-income and minority men have higher rates of oral HPV infection and are more likely to suffer from HPV-related diseases including penile, anal and oral cancers, few studies have examined parental attitudes after the HPV vaccine was approved for males in 2009.
This study aimed to provide an in-depth understanding of how low-income and minority parents view HPV vaccination for boys using open-ended interview questions. The analysis was based on the Health Belief Model which measures perceived severity, susceptibility, benefits and barriers.
Researchers led by corresponding author, Rebecca Perkins, MD, MSc, assistant professor of obstetrics and gynecology at BUSM, interviewed 120 parents and legal guardians of boys age 11 to 17 who accompanied them for physician visits between December 2011-2012. All subjects were read a short educational paragraph explaining HPV and HPV vaccination prior to answering questions.
Perceiving the severe consequences of being exposed to HPV, most parents/guardians saw more benefits than barriers to vaccinating boys against HPV. Researchers found the most prominent barrier to vaccination was lack of information about the long-term efficacy and safety of the vaccine, specifically for males.
"This study indicates that most parents would accept HPV vaccination for their sons just as readily as for daughters. Future research should explore the effects of the 2012 recommendations for routine vaccination for males on parental attitudes and uptake of HPV vaccination among both sexes," said Perkins.
Although race/ethnicity revealed no differences in parent/guardians' views towards vaccinating boys, minority study participants were more likely than white participants to support school-entry mandates, requiring children to receive the HPV vaccine.
"Medical Experts Urge Vaccine For Boys To Prevent Throat Cancer Epidemic"
Article Date: 01 Feb 2013 – 8:00 PST
New charity Throat Cancer Foundation launched today highlights 'ticking timebomb' of HPV which affects over 3,000 people per year in the UK. HPV (Human Papillomavirus) causes 5% of cancers globally and throat cancer is the fastest growing male cancer [1].
A new charity launched today calls for the introduction of a vaccine for boys to prevent an epidemic of throat cancer. The Throat Cancer Foundation will give a voice to those affected by the disease and introduce a 'Gold Standard' of patient care.
The charity, which is backed by an influential group of over 150 medical experts, warns urgent action is required to prevent the UK being hit by a throat cancer 'ticking timebomb.'
Incidence rates of throat cancer are on the rise. Rates of oropharyngeal cancer (the part of the throat used for speaking and swallowing) in England and Wales have increased from 1,060 in 2006 to 1,780 in 2010. In Scotland, HPV-related cancers have more than doubled in the past 20 years.
Throat cancer can be caused by HPV (Human Papillomavirus) – a common virus which lives on the skin and can be passed on through daily contact.
Although there is no cure for HPV, a vaccine currently exists which has been routinely given to girls in the UK since 2008 in an attempt to cut cervical cancer rates.
But the Throat Cancer Foundation urges the UK government to extend HPV vaccination to all 12-year-old boys as well as girls.
The new charity has the backing of medical experts who argue giving it to boys would reduce HPV infection and offer additional protection to girls.
The Throat Cancer Foundation says such a vaccine could cost as little as £45 per person,[2] and save hundreds of lives.
The charity estimates that treating throat cancer costs the NHS as much as £45,000 per patient, not to mention the human cost in terms of blighted lives.
The Throat Cancer Foundation is being established ahead of the feast of St Blaise on 3 February, who is the patron saint of throats. It wants to highlight the causes, symptoms and prevention of throat cancers and ensure patients have a "Gold Standard" of treatment.
Professor Christopher Nutting, lead clinician of the Head and Neck unit at The Royal Marsden Hospital in London, said: "We are seeing a rising number of cases of throat cancer in our clinics in the UK. We need to do all we can to raise awareness of this issue, so the launch of the Throat Cancer Foundation is timely.
"At the moment girls are routinely vaccinated against HPV but boys are not, meaning they are routinely being exposed to a virus that can cause life threatening cancers.
"Evidence from Australia proves that HPV vaccination is effective; where a national programme led to a 90 per cent drop in cases of genital warts in men and women. We echo the call for a universal UK vaccination programme for 12-year-old boys and girls."
"India's polio fight among greatest health successes, Bill Gates says"
Kounteya Sinha
,
TNN
Jan 31, 2013, 06.18AM IST
LONDON: India's success in wiping out polio was the clear toast at the prestigious Royal Institution hall of the UK on Tuesday night when billionaire Bill Gates hailed it as being "among the most impressive global health successes that has ever been".

Delivering this year's Richard Dimbleby lecture (named after one of the founding broadcasters of the BBC) following in the footsteps of a list of illustrious predecessors that includes former US president Bill Clinton, Archbishop of Canterbury Rowan Williams , the Duke of Edinburgh and the Prince of Wales, Gates said the world could see polio eradicated in the next 6 years.
According to him, with fewer than 250 new cases of the crippling disease reported in 2012, and just three countries (Pakistan, Afghanistan and Nigeria) remaining where the virus is endemic, a global wipeout of polio was a clear possibility by 2018.

As photographs of Indian polio vaccinators wading through waist deep flood waters in the Madhubani district of Bihar, carrying vaccines in cold boxes on their heads shot up on the giant screen inside the hall, Gates said, "India initially like most other countries started by vaccinating children coming into clinics. But far too many children never see the clinic in India.

"So they realized that the only way to get vaccination coverage rates up is to go out into the community, from door to door and find children to vaccinate."
Hmmm…Pakistan?
Afghanistan?
Or how about good old Nigeria?
Nope, no conflict of interests, here….No Siree….
"Egypt plans new vaccinations after polio virus found in Cairo sewer"
Egypt's Health Ministry will carry out a vaccination campaign for children in several Cairo areas after polio was recently found in the capital's sewage.
CAIRO—Egypt will carry out a vaccination campaign for children in parts of Cairo after polio was recently found in the capital's sewage, believed to have been brought to the country from Pakistan, a Health Ministry official said Thursday.
The discovery underlined concerns over the possibility of a spread of polio from Pakistan, one of only three countries in the world where it has not been eradicated. A wild poliovirus was found in samples taken from sewage in the impoverished Cairo districts of Ezbet el-Haggana and Dar el-Salam and it was determined to be related to a strain present in Pakistan, the World Health Organization said.
Egypt was declared polio-free after its last case in May 2004, and the Health Ministry's head of preventative medicine Amr Qandil underlined that no new cases have been found in Egypt.
Qandil told The Associated Press that the ministry will start vaccinating children under 5 in those neighbourhoods on Feb. 3. The campaign will be broadened around Cairo in the first week of March.
The virus might have been transmitted from a Pakistani coming to Cairo, or an Egyptian who visited Pakistan and came back with the disease, Qandil said. He added that children coming from countries known to suffer from the virus are vaccinated as they enter Egypt.
The WHO, the U.N. children's organization UNICEF and the Polio Monitoring Cell in Pakistan called the discovery in Egypt "critical and alarming" for the polio eradication program in Pakistan. It said children under 5 departing Pakistan will be given polio drops at airports.
The fact is that once a child is injected with a live virus vaccine (and let's assume that this child is immune as a result of it) there are still other things to consider which most parents do not know about and most pediatricians fail to warn about – which is vaccine shedding!

Shedding is when the live virus that is injected via vaccine, moves through the human body and comes back out in the feces, droplets from the nose, or saliva from the mouth. Anyone who takes care of the child could potentially contract the disease for some time after that child has received certain live vaccines. This was a huge problem with the oral polio vaccine, and was one of the reasons why it was taken off the market in the US.

The OPV is still used in developing counties.

Secondary transmission happens fairly often with some of the live virus vaccines. Influenza, varicella, and Oral Polio Vaccine (OPV) are the most common.
"Gunmen kill policeman escorting polio workers in Pakistan"
Tue Jan 29, 2013 6:57PM GMT
Armed assailants have shot dead a police officer protecting a group of polio workers during the UN-sponsored vaccination campaign in northwestern Pakistan, police sources report.
Izhar Shah, a senior police officer, said the incident took place on Tuesday in Gullu Dheri village located in Pakistan's Khyber Pakhtunkhwa province, where dozens of polio workers were going door to door to vaccinate children.
None of the polio workers escorted by the policeman were injured in the attack.
"The polio workers were terrified and immediately went back to their homes after the attack," said Shah.
He added that, "The anti-polio drive in that village has been suspended."
No group or individual has claimed responsibility for the attack so far.
On January 1, at least seven charity workers were killed by armed attackers in a drive-by shooting in the same region.
In December 2012, nearly 10 polio vaccination workers also lost their lives in separate attacks by gunmen across the country.
Taliban militants in Pakistan's North Waziristan region ordered a ban on polio vaccination campaign in June 2012, saying it could be a cover-up for the US espionage in the country.
Pentavalent vaccine killing children in India, Vietnam
Wednesday, January 30, 2013 by: J. D. Heyes
(NaturalNews) A group of academics, professors, public health teachers and pediatricians concerned about deaths following the administration of the Pentavalent vaccine is requesting that health officials have it withdrawn from the vaccination schedule in India.
The vaccine, which is a combination of DPT, Hib and Hep B, was recently introduced in the states of Kerala and Tamil Nadu, in southern India, following a recommendation by the National Technical Advisory Group on Immunization, according to the Office of Medical and Scientific Justice, a private investigative agency specializing in "victims and witnesses of medical and scientific corruption."
In a letter to national health officials, the group said there had been concern over the safety of the vaccine, so it was only introduced in two states, in order to monitor its safety.
No 'alternative cause' found
"Thereafter, according to the minutes of the NTAGI meeting, the data was to be reviewed after one year of the introduction, before extending its use to other states. We are concerned that well before the data from Kerala and Tamil Nadu could be analyzed, it was introduced in Haryana at the end of last year," said the letter, which was sent to the Indian health secretary on Jan. 15.
The group said that three more infants had died in Kerala recently, while another died in Haryana, all after being given the vaccine. At first glance, there seems to be no "alternative cause" for the deaths other than the vaccine, it said.
In November, there were three deaths in Vietnam, which led health officials there to terminate use of the vaccine immediately. There have been similar related deaths in Sri Lanka, Bhutan and Pakistan after administration of the vaccine.
When each death is seen separately, they may seem coincidental, the letter said. But when viewed collectively, the deaths should be seen as related and part of a pattern.
Health officials in Pakistan labeled the casualties as "sudden death," as in Sudden Infant Death Syndrome, or SIDS, but the group, in its letter, said that clearly wasn't the case.
In Bhutan, there were eight deaths linked to the vaccine, but health officials there said they were caused by encephalitis, despite there being no evidence of infection. The group noted that a year after the vaccinations had ceased so, too, had "encephalitis" deaths.
Meanwhile, in Sri Lanka, the group of experts examined deaths following administration of the vaccine, reporting that they could not find an alternative cause for the deaths except the vaccine.
Monitoring of vaccine 'did not happen'
"It is for us as experts and the Union government to look at all these seemingly isolated instances of deaths in a comprehensive manner to see the underlying pattern and act if needed," says the letter. "Considering that the vaccine is given to a large number of children who are well, it is crucial that they be completely safe."
"As doctors, we are aware that most medicines have some side effects, but repeated instances of deaths as side effect from a vaccination program for a disease that itself can be treated with antibiotics cannot be acceptable," said the group.
A separate report regarding the vaccine said requirements to track the effectiveness of the vaccine were not carried out.
"The PV vaccine was supposed to be a pilot project in Kerala and Tamil Nadu on the recommendation of (NTAGI) in Dec 2011," Health India reported. "It was introduced to tackle the rising deaths due to pneumonia and meningitis which are becoming leading causes for under-five child mortality in India. All the infants administered with the vaccine were to be monitored and reported about diligently. The data was supposed to be reviewed after one year before extending the program to other states. This didn't happen."
Source:
http://www.omsj.org/corruption/pentaunsafe21jan
"Bill Gates urges polio eradication by 2018"
(AFP) – 6 days ago
LONDON — Microsoft founder Bill Gates said the battle to eradicate polio was one of the toughest the world has faced, but said it could be conquered by 2018.
Delivering the annual Richard Dimbleby lecture in London on Tuesday, Gates, the United States' richest man, said ridding the world of polio would be "one of the great moral and practical achievements of our age".
The 57-year-old businessman turned philanthropist, who is putting his resources into the fight, said that though polio was still endemic in Afghanistan, Pakistan and Nigeria, vaccination campaigns could eliminate it within six years.
"We are working to wipe the virus off the face of the earth, and we have almost succeeded: There are only three countries in the world where the virus is still being transmitted. Fewer than 250 children were paralysed last year," he said.
"Stopping these last cases of polio in these last countries, however, is among the most difficult tasks the world has ever assigned itself.
"The fight to eradicate polio is a proving ground, a test. Its outcome will reveal what human beings are capable of, and suggest how ambitious we can be about our future."
Polio — which afflicts mainly the under-fives causing death, paralysis and crippled limbs — travels easily across borders and is transmitted via the fecal matter of victims.
Though vaccines are relatively cheap and easy to deliver, said Gates, it is "stunning to me" that millions of children do not get them.
"The last mile is not only the hardest mile; it's also much harder than I expected," he said.
However, "I see strong commitment from leaders in all three endemic countries," he added.
"Polio doesn't kill as many people as AIDS, tuberculosis, malaria, or rotavirus. It's not even close. So why should the world focus on eradicating it?
"When polio is gone, we can use the same systems, technology, and people to deliver other lifesaving solutions, especially routine vaccinations for diseases like diarrhea, measles, and pneumonia," he argued.
"The global polio community has a detailed plan for getting from here to eradication.
"This plan says that if the world supplies the necessary funds, political commitment, and resolve, we will certify the eradication of polio by 2018.
"If the world delivers, then we will eradicate polio within six years.
"We should see it as one of the great moral and practical achievements of our age."
Gates' predecessors in giving the lecture include former US president Bill Clinton and Prince Charles, the heir to the British throne.
By the way, if this gives you any indication of how these people really think, here's Charles' dad:
At least 50 African children paralyzed after receiving Bill Gates-backed meningitis vaccine
Ethan A. Huff
Natural News
Jan 23, 2013
Bill and Melinda Gates have been on a crusade for at least the past decade to vaccinate every single child on the planet. And one of their primary geographical targets has been the continent of Africa, where poor sanitations and lack of clean water have created conditions in which diseases like meningitis and malaria run rampant. But rather than try to meet these basic needs, the multi-billionaires and their many allies have instead thrust vaccines on indigenous populations as the solution, which has in turn sparked a wave of paralysis among Africa's younger populations.
As covered by investigative journalist Christina England over at Vactruth.com, the small village of Gouro in northern Chad, for instance, recently fell victim to the dark side of this vaccine agenda after at least 50 youth in the area developed paralysis following vaccination with "MenAfriVac," a new meningitis vaccine developed specifically for Africa. Touted as a preventive cure for meningitis, MenAfriVac reportedly caused each of the children, some of whom were as young as seven, to suffer hallucinations, convulsions, and ultimately paralysis.
According to a cousin of two of the vaccine-injured children, the horrific side effects of MenAfriVac began to appear within 24 hours of its administration. Many of the children affected by it immediately began to experience headaches and vomiting, which later progressed into "uncontrollable convulsions while bent over with saliva coming from their mouths." But when parents and local authorities tried to call on higher-up government officials to take action and help the affected children, their petitions for relief were all but ignored.
Government of Chad attempts to bribe parents into silence
This same cousin, who is referred to by England as "Mr. M.," added that when Chad's Minister of Health and Minister of Social Security finally showed up to Gouro nearly a week after the series of paralyzations first took place, they decided to evacuate the 50 paralyzed children to a hospital more than 300 miles away, as there is only one available doctor in the entire region of Gouro.
But rather than try to get to the bottom of why MenAfriVac caused such a serious reaction in the first place, and immediately halt all further distribution of the vaccine until this could be determined, these same government officials actually tried to bribe suffering parents with money to keep quiet about it. According to Mr. M., these officials were more concerned with covering up the dangers of ManAfriVac than with protecting villagers from harm.
"[T]he government and the media have gone silent about the tragedy, while there are still facts requiring clarification," stated Mr. M. in an email to England about the incident. At this point in time, virtually no media has picked up on this important story. "All this disturbs us and makes us fear the worst effects for the future. [I]t is very sad that (the) entire city is paralyzed."
Gates Foundation, WHO lie about safety of MenAfriVac
Worse is the fact that the Bill & Melinda Gates Foundation, the World Health Organization (WHO), and The Meningitis Vaccine Project (MVP), all of which heavily promote MenAfriVac, have openly lied about the safety of the vaccine by repeatedly claiming it can be transported without refrigeration. The vaccine's package insert clearly states that it must be stored refrigerated and protected from light.
"Why have major organizations spent $571 million on a vaccination project, when wells to provide access to clean drinking water have been constructed for less than $3,000 by the International Committee of the Red Cross?" asks England in a series of important questions regarding this disastrous situation. "Why has this vaccination program not been suspended, (and) what are these organizations going to do about the atrocity that has happened in Gouro?"
Sources for this article include:
http://vactruth.com/2013/01/06/paralyzed-after-meningitis-vaccine/
Chad officials: "No link between meningitis vaccines and sick children"
By Agence France-Presse
Tuesday, January 22, 2013 14:38 EST
Chad's government on Tuesday said a team of international experts have not been able to find any links between the hospitalisation of 38 children and their recent vaccinations against meningitis.
The children fell ill in the northern village of Gouro and were admitted to hospital after being vaccinated in a government campaign against the disease between December 11 and 15.
In a statement, the country's health ministry said tests "failed to establish a causal link between the clinical manifestations observed in the patients and the MenAfriVac vaccine."
Health Minister Mamouth Nahor N'Gawara said tests by experts at the World Health Organisation showed there was "no manufacturing fault" in the vaccine produced by the Serum Institute of India.
According to the statement, one child who never received the meningitis shot "complained of suffering from the same symptoms" found in the other children.
A local administration official said some of the children began to moan shortly after receiving their meningitis shot and then went into convulsions.
N'Gawara, who on Monday said the children's state of health "is not worrying," added they are now leading "normal lives".
Bill Gates Says Global Vaccination Program is "God's Work"
Brandon Turbeville
In a recent interview with the London Telegraph, Bill Gates has now claimed that his Foundation's massive push for vaccination is not just an exercise in philanthropy but that it is, in fact, "God's work."
Gates, who, according to the Telegraph, is worth an estimated $65 billion, is now dedicating his life to the "eradication of poliomyelitis," or, at least he is dedicating himself to the vaccination program allegedly aimed at achieving these ends.
"My wife and I had a long dialogue about how we were going to take the wealth that we're lucky enough to have and give it back in a way that's most impactful to the world," he says. "Both of us worked at Microsoft and saw that if you take innovation and smart people, the ability to measure what's working, that you can pull together some pretty dramatic things.
"We're focused on the help of the poorest in the world, which really drives you into vaccination. You can actually take a disease and get rid of it altogether, like we are doing with polio."
Yet, eradicating polio through a massive vaccination program may be easier said than done writes Neil Tweedie of the Telegraph. "There is another, sinister obstacle: the propagation by Islamist groups of the belief that polio vaccination is a front for covert sterilisation and other western evils. Health workers in Pakistan have paid with their lives for involvement in the programme."
To this question, Gates responded with seemingly atypical religious zeal, noted by Tweedie in the published article. "It's not going to stop us succeeding," says Gates. "It does force us to sit down with the Pakistan government to renew their commitments, see what they're going to do in security and make changes to protect the women who are doing God's work and getting out to these children and delivering the vaccine."
Indeed, the religious tone of Gates during the course of the interview may seem confusing to Tweedie, but the nature of Gates' work could very well be described as a religion. Thus, the fact that it finds itself in direct confrontation with another religion – the Islamist groups that Tweedie speaks of – is of no real consequence to Gates as his solution is to dutifully press forward.
Yet, before readers write off the vaccine resisters solely as Muslim fundamentalists, many of the individuals opposing vaccination have a very good reason to be skeptical. Especially those that believe Gates' vaccine push is geared more toward sterilization and population reduction than about life extension and better health conditions.
After all, it was Bill Gates himself who stated as much publicly when he said, "The world today has 6.8 billion people… that's headed up to about 9 billion. Now if we do a really great job on new vaccines, health care, reproductive health services, we could lower that by perhaps 10 or 15 percent."
Add this to Gates' statement is the fact that, time and again, international vaccination programs have ended disastrously for third world nations. Case in point: the recent Meningitis vaccine program that resulted in the paralysis of at least 50 African childrenand a subsequent cover-up operation by the government of Chad. This large number of adverse events occurred in one small village alone, leaving many to wonder what the rates of side effects might be on an international scale.
Even more concerning is the fact that paralysis rates have flourished in countries where Gates' polio vaccine, the one he is dedicating his life to, have been administered the most. Indeed, nowhere is this any more apparent than in India. As Aaron Dykes writes,
But the real story is that while polio has statistically disappeared from India, there has been a huge spike in cases of non-polio acute flaccid paralysis (NPAFP)– the very types of crippling problems it was hoped would disappear with polio but which have instead flourished from a new cause.
There were 47,500 cases of non-polio paralysis reported in 2011, the same year India was declared "polio-free," according to Dr. Vashisht and Dr. Puliyel. Further, the available data shows that the incidents tracked back to areas were doses of the polio vaccine were frequently administered. The national rate of NPAFP in India is 25-35 times the international average.
In addition to this data, it appears that the polio vaccines are themselves the leading cause of polio paralysis in India. In relation to the flawed data reported by the Polio Global Eradication Initiative which attempts to minimize the numbers of both vaccine-induced cases of polio paralysis and polio in general, Sayer Ji remarks,
According to the Polio Global Eradication Initiative's own statistics there were 42 cases of wild-type polio (WPV) reported in India in 2010, indicating that vaccine-induced cases of polio paralysis (100-180 annually) outnumber wild-type cases by a factor of 3-4. Even if we put aside the important question of whether or not the PGEI is accurately differentiating between wild and vaccine-associated polio cases in their statistics, we still must ask ourselves: should not the real-world effects of immunization, both good and bad, be included in PGEI's measurement of success? For the dozens of Indian children who develop vaccine-induced paralysis every year, the PGEI's recent declaration of India as nearing "polio free" status, is not only disingenuous, but could be considered an attempt to minimize their obvious liability in having transformed polio from a natural disease vector into a man-made (iatrogenic) one.
Gates' polio vaccines have likewise been blamed for deaths and disabilities in neighboring Pakistan, with offices of the government in that country even recommending that the vaccines be suspended.
In India, doctors heavily criticized the program not only for the heavy cost to human health and quality of life but also the massive financial burden hoisted upon the state. This is because the program was only partially funded by the Global Alliance for Vaccines and Immunizations, which is itself partnered with the World Health Organization, Bill and Melinda Gates Foundation, the Rockefeller Foundation, World Bank, and United Nations.
The doctors criticized the GAVI-alliance by stating,
The Indian government finally had to fund this hugely expensive programme, which cost the country 100 times more than the value of the initial grant," their report stated.
From India's perspective the exercise has been an extremely costly both in terms of human suffering and in monetary terms. It is tempting to speculate what could have been achieved if the $2.5 billion spent on attempting to eradicate polio, were spent on water and sanitation and routine immunization.
. . . . . the polio eradication programme epitomizes nearly everything that is wrong with donor funded 'disease specific' vertical projects at the cost of investments in community-oriented primary health care (horizontal programmes) . . . . .
. . . . .This is a startling reminder of how initial funding and grants from abroad distort local priorities.
Indeed, as the doctors assert, one cannot vaccinate away disease like polio. Apart from the fact that there has never been a study conducted which proves a vaccine either safe or effective that was not connected to a drug company or a vaccine maker,[1] the so-called cure, if it comes under the guise of a vaccine, may well be as bad if not worse than the disease itself.
Again, Sayer Ji writes,
Polio underscores the need for a change in the way we look at so-called "vaccine preventable" diseases as a whole. In most people with a healthy immune system, a poliovirus infection does not even generate symptoms. Only rarely does the infection produce minor symptoms, e.g. sore throat, fever, gastrointestinal disturbances, and influenza-like illness. In only 3% of infections does virus gain entry to the central nervous system, and then, in only 1-5 in 1000 cases does the infection progress to paralytic disease.
Due to the fact that polio spreads through the fecal-oral route (i.e. the virus is transmitted from the stool of an infected person to the mouth of another person through a contaminated object, e.g. utensil) focusing on hygiene, sanitation and proper nutrition (to support innate immunity) is a logical way to prevent transmission in the first place, as well as reducing morbidity associated with an infection when it does occur.
Instead, a large portion of the world's vaccines are given to the Third World as "charity," when the underlying conditions of economic impoverishment, poor nutrition, chemical exposures, and socio-political unrest are never addressed.
The fact is that the root cause of diseases like polio are not a lack of vaccination but poor sanitation standards, poverty, lower living standards, chemical pollution, and lack of proper nutrition. If money were spent correcting these ills, as opposed to providing ineffective (in their stated purposes) and dangerous vaccinations, then polio and many other such diseases could indeed be eradicated.
In the end, the answer is about raising living standards, reducing pollution, increasing knowledge and access to proper nutrition and clean drinking water – not chemical and virus-laden needles. Perhaps this method could be more accurately described as "God's work."
[1] Flu and Flu Vaccines: What's Coming Through That Needle. Dr. Sherri Tenpenny.
Read other articles by Brandon Turbeville here.
Brandon Turbeville is an author out of Florence, South Carolina. He has a Bachelor's Degree from Francis Marion University and is the author of three books, Codex Alimentarius — The End of Health Freedom, 7 Real Conspiracies, and Five Sense Solutions and Dispatches From a Dissident.
CDC: "More adults need vaccines, and not just for flu"
Published January 30, 2013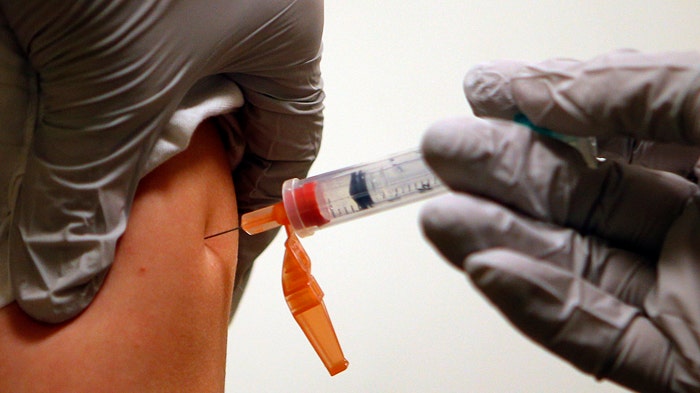 The flu isn't the only illness adults should be immunized against, U.S. health officials said on Tuesday, as a new study found current adult vaccination rates in the country "unacceptably low."
The report by the Centers for Disease Control and Prevention (CDC) concluded that a "substantial increase" in adult vaccinations is needed to prevent diseases including pneumonia, tetanus, diphtheria, hepatitis, shingles and whooping cough.
"Far too few adults are getting vaccinated against these important diseases, and we need to do more," said Dr. Howard Koh, an assistant secretary for the U.S. Department of Health and Human Services.
In 2011, there were 37,000 cases of invasive pneumonia in the United States, and most of the 4,000 people who died from the illness were over the age of 50, Koh said.
The CDC, a federal agency, recommends that older patients at risk for pneumonia receive vaccinations for the disease, he said.
Adults who don't get vaccinated can put others, including children, at risk, Koh said. In 2012, 9,300 adults were diagnosed with whooping cough out of a total of 42,000 cases.
"When the source is identified, four out of five babies who got whooping cough caught it from someone in the home, a parent, sister, brother, grandparent or babysitter," he said. "These are just examples of why adult vaccines are critical to the public health of our country."
"The A.A.P. Has a New Vaccine Schedule. Will You Follow It?"
By
KJ DELL'ANTONIA
January 29, 2013, 1:53 pm
NYT
The American Academy of Pediatrics has a
new vaccine schedule
.
How many parents will actually follow it?As I've written before, recent studies suggest that as many as 21 percent of parents in the United States are delaying or refusing some or all of the recommended early childhood vaccines.
Far more parents delay vaccines, or chose an alternative schedule, than refuse them entirely on behalf of their children.
The delays and alternatives often have faces — Dr. Sears, perhaps, or a friend,

or a popular online community.
The recommended schedule has, instead, acronyms: the A.A.P., (American Academy of Pediatrics), the I.O.M. (Institute of Medicine), the C.D.C. (Centers for Disease Control and Prevention). Even before Ian Fleming created SMERSH*, it was hard to trust an acronym.It's not hard to see why the delays have appeal. Not since the days of
Edward Jenner,
who, after years of study, tested the use of cowpox as a vaccination against smallpox by collecting lesions himself and then applying them to a small boy, has any one person been able to control the entire path of a vaccination
. Altering or delaying that faceless schedule that comes down from on high is a way of taking control (however illusory) over the whole host of the uncontrollable that comes in every needle, from the medicine to mistakes to risks right through to the diseases themselves — not to mention the whole host of unknowns that's represented by your baby.Modern vaccination is an exercise in trust and community
(no dairymaids involved). For a generation of people who have never seen the real impact of a disease like polio, or a deadly flu pandemic, there's a lingering sense that vaccinations are a preventive measure against something that's not really very likely to happen in the first place, and wouldn't be too bad if it did.
We're asked, as parents, to do something very real in order to prevent something that doesn't feel real at all.In response to those fears — or, rather, the quantifiable impact of reduced vaccination that stems from those fears — the Department of Health and Human Services asked the I.O.M. to review all the current scientific evidence on the schedule, and to research ways to address parental concerns. That friendly face on the recommended schedule is still lacking (that's up to individual pediatricians), but, long committee report short, the panel concluded that the current schedule is not only safe, but "rather than exposing children to harm, following the complete childhood immunization schedule is strongly associated with reducing vaccine-preventable diseases."
Why stick to the schedule rather than combing through alternatives in the hope of finding something that holds more appeal?
The recommended vaccine schedule, said Mary Anne Jackson, Division Chief of Infectious Diseases at Children's Mercy Hospital of Kansas City, Mo., is designed to maximize a young patient's immunological response. The timing is specific for a reason. "We want to prevent the vaccines from competing against each other," she said. Sticking to the schedule also ensures that a child's immunity is likely to be maintained."These alternative schedules that are springing up have no data behind them," Dr. Jackson told me. "They're not rigorously tested. It's impossible to test all of them."
But following an alternative vaccination schedule does not appear to present a health risk for an individual child. In fact, a study of under-vaccination published in the journal JAMA Pediatrics found that children who were under-vaccinated because of parental choice had lower rates of outpatient and emergency department visits, even among the studied population consisting of children enrolled in and receiving primary care from managed care organizations — in other words, not the children of parents who shunned medical care altogether.
Ironically, the most obvious problem with the exodus of parents from the recommended vaccination schedule is that it makes vaccine safety more difficult to monitor. "We want to drill down as far as we can, and make vaccines as safe as we can," said Dr. Jackson. "We're not going find the one-in-a-million serious adverse event if you have thousands of different vaccine schedules out there." As a recent example, she pointed to the rotavirus vaccine, which was withdrawn from the market in 1999 after the CDC detected an increase in children with a particular bowel disease and later replaced by a different vaccination.
"We want a vaccine that's as safe as possible. We realized, as that rotovirus vaccine came back, that in order to pick up that very rare side effect, we have to be able to look at tens of thousands of children. If we have all these different vaccine schedules, we're going to miss things like that."
Her words are backed up in the I.O.M. report, which finds that using databases, rather than randomized clinical trials, is the most feasible approach to studying the safety of the childhood immunization schedule.**
But "children who are immunized with alternative vaccination schedules may differ in meaningful ways from children who adhere to the schedule, and these differences could make it difficult to tease out health differences that are attributable to the immunization schedule."
In other words, while the A.A.P., the C.D.C. and the I.O.M. are firm in their stance that following the recommended vaccine schedule is the safest and most effective way to prevent childhood diseases in individuals, one powerful argument in favor of following the recommended schedule is based on the needs of the community as a whole.
Just as children are immunized both for their own protection, and to decrease the likelihood that those too young or too sick to be immunized will be exposed to diseases they are even less able to handle, children are also immunized on a particular schedule to give us the best shot at catching and eliminating the rare side effects of the vaccinations themselves.
Every parent who accepts the minimal risks of vaccination contributes to the overall safety of the population as a whole. It's not really an exciting proposition, not sexy, or contrarian. There's no frisson of being part of an underground community of doubters and questioners. It's unquestionably not cool to place your trust in the acronymed establishment. And there are no guarantees. There's just you, acting not only on behalf of your child, but on behalf of her community — a community that includes infants, the elderly and the immunologically compromised, as well as those who won't know they're at an increased risk from something like rubella or bacterial meningitis until it's too late.
So, at the beginning of this unusually long blog post, I mentioned that the A.A.P. just released its 2013 recommended vaccination schedule. What's different from last year? More pertussis vaccination recommendations, for adolescents and women during pregnancy, largely in an effort to protect newborns before they can be safely vaccinated. Why?
"We're seeing a number of cases of pertussis every year that are more typical of when I was a little girl," said Dr. Jackson. "If a child gets it, and parents don't seek care, then we don't even have the opportunity to prevent an outbreak. Individuals who can't be immunized or who are too young to be immunized suffer the greatest morbidity and mortality. We have more and more information that should convince parents that the recommended schedule is safe," she added, frustration audible in her voice. "We're trying to create a safe environment for everyone."
According to the I.O.M. report, "states with policies that make it easy to exempt children from immunizations were associated with a 90 percent higher incidence of whooping cough in 2011."
90 percent of whooping cough outbreak victims are already vaccinated against whooping cough
Wednesday, January 23, 2013 by: Ethan A. Huff, staff writer
(NaturalNews) The utter failure of the whooping cough (pertussis) vaccine to provide any real protection against disease is once again on display for the world to see, as yet another major outbreak of the condition has spread primarily throughout the vaccinated community. As it turns out, 90 percent of those affected by an ongoing whooping cough epidemic that was officially declared in the state of Vermont on December 13, 2012, were vaccinated against the condition — and some of these were vaccinated two or more times in accordance with official government recommendations.
As reported by the Burlington Free Press, at least 522 cases of whooping cough were confirmed by Vermont authorities last month, which was about 10 times the normal amount from previous years. Since that time, nearly 100 more cases have been confirmed, bringing the official total as of January 15, 2013, to 612 cases. The majority of those affected, according to Vermont state epidemiologist Patsy Kelso, are in the 10-14-year-old age group, and 90 percent of those confirmed have already been vaccinated one or more times for pertussis.
Even so, Kelso and others are still urging both adults and children to get a free pertussis shot at one of the free clinics set up throughout the state, insisting that both the vaccine and the Tdap booster for adults "are 80 to 90 percent effective." Clearly this is not the case, as evidenced by the fact that those most affected in the outbreak have already been vaccinated, but officials are apparently hoping that the public is too naive or disengaged to notice this glaring disparity between what is being said and what is actually occurring.
Vast majority of those affected by all recent whooping cough outbreaks were already vaccinated
A study recently published in the New England Journal of Medicine (NEJM) tells a similar story, showing that among the various whooping cough outbreaks that have occurred across the country throughout the past few years, as many as 80 percent of those affected had already received multiple Tdap vaccinations, some up to six doses. What this implies, of course, is that not only is the Tdap vaccine medically useless, but it may also be the driving force behind the outbreaks themselves.
Besides potentially helping to spread the disease itself, the whooping cough vaccine is also implicated in causing serious side effects such as encephalitis, convulsions, and brain inflammation, according to an extensive report compiled by Heidi Stevenson over at Gaia Health. Dating back as far as 1933, the whooping cough vaccine has even been tied to causing sudden infant death syndrome, also known as crib or cot death, a condition in which a child suddenly dies for no apparent reason.
In a similar display of vaccine uselessness, another recent study, also published in NEJM, found that 97 percent of children affected by a 2009 mumps outbreak in New York had already been vaccinated for the condition. Embarrassingly, roughly 90 percent of those who contracted mumps in this particular outbreak had also received a mumps booster shot, further highlighting the fraud of this particular vaccine.
Sources for this article include:
http://www.nejm.org/doi/full/10.1056/NEJMoa1200850
"Whooping Cough Vaccine for Pregnant Women Among New Recommendations"
By Serena Gordon
HealthDay Reporter
MONDAY, Jan. 28 (HealthDay News) — The U.S. Centers for Disease Control and Prevention and the American Academy of Pediatrics have released new vaccine guidelines for 2013.
One change is a recommendation for women to receive a dose of the whooping cough (pertussis) vaccine with each pregnancy. Another is the suggestion that mild egg allergy need no longer prevent people from getting the flu vaccine under certain circumstances.
The guidelines also clarify the use of the pneumococcal vaccine — which protects against sometimes life-threatening meningitis, pneumonia and blood infections — in certain vulnerable populations.
Current levels of vaccination in adults are low, according to the CDC's Advisory Committee on Immunization Practices. Because of this, the committee recommended that providers review patients' vaccination records and recommend needed vaccines.
"It's so important to adhere to these immunization schedules. People need to understand: These schedules are put together with great care and discussion and review of scientific data," said Dr. H. Cody Meissner, a member of the American Academy of Pediatrics committee that makes vaccine recommendations.
Meissner said sometimes parents will ask to alter the way vaccines are given, requesting things like a half-dose now and the rest of the dose at a later time. "We just don't know if vaccines work at half-doses. It's critically important to adhere to the schedule," he said.
The latest vaccine recommendations can be found in the Feb. 5 issue of the journal Annals of Internal Medicine and the February issue of the journal Pediatrics.
The most notable change is the new recommendation that pregnant women — whether adolescent or adult — receive a booster dose of the tetanus, diphtheria and acellular pertussis (TDaP) vaccine during each pregnancy. Ideally, this booster will be given between 27 and 36 weeks of gestation.
"We're seeing more pertussis now than we have in earlier years. When the final numbers are in for 2012, the number of reported cases will probably be around 35,000," Meissner said. "But the actual number could be far more than that, because they don't all get documented. There were about 20 deaths last year, primarily children in the first two to three months of life."
Meissner, who also is chief of pediatric infectious disease at the Floating Hospital for Children at Tufts Medical Center in Boston, said that children in this age group don't yet have protection from vaccines. Since the vaccine crosses through the placenta, an immunization given later in the pregnancy should offer a high level of immunity to the baby.
He added that it's also a good idea for anyone who will be around the baby, including the father, siblings and grandparents, to be sure they're up to date on their vaccines.
Another expert said the resurgence of whooping cough is most likely due to a change in vaccine design that got rid of many side effects, but did so at the cost of long-term effectiveness.
"Recommended 2013 Adult Immunization Schedule Released By Annals Of Internal Medicine"
Article Date: 30 Jan 2013 – 0:00 PST
The Center for Disease Control and Prevention's Advisory Committee on Immunization Practices (ACIP) announced its recommended 2013 adult immunization schedule that includes important updates to the pneumococcal, Tdap (tetanus, diphtheria, and acellular pertussis), and influenza vaccines. Because current vaccination rates are low, ACIP also urges health care providers to regularly assess patient vaccination histories and implement intervention strategies to increase adherence. This recommendation will be published in Annals of Internal Medicine, the flagship journal of the American College of Physicians (ACP).
For the first time, information on the use of 13-valent pneumococcal conjugate vaccine (PCV13) was added to the schedule. PCV13 should be used with the 23-valent pneumococcal polysaccharide vaccine (PPSV23) for immunocompromised adults, or those with diseases such as HIV, cancer, or advanced kidney disease. The schedule includes information on timing the administration of the vaccines and also clarifies which adults would need one or two doses of PPSV23 before the age of 65.
Recommendations for the Tdap vaccine have expanded to include routine vaccination of adults aged 65 or older and for pregnant women to receive Tdap vaccine with each pregnancy. The ideal timing of Tdap vaccination during pregnancy is in the third trimester, between 27 and 36 weeks gestation. This recommendation was made to safeguard the pregnant woman and her baby, as protective maternal antibodies will pass to the fetus. Infants are too young for the vaccination but are at the highest risk for severe illness or death from pertussis.
Adults Aren't Getting Their Shots, CDC Says
By Kristina Fiore, Staff Writer, MedPage Today
Published: January 29, 2013
Adult vaccination rates for problematic illnesses such as pneumonia remain "unacceptably low," government researchers said Tuesday.
While there were slight increases in coverage rates for the HPV and Tdap vaccines in the past year, many vaccines remained at stable, low levels, Carolyn Bridges, MD, of the CDC, and colleagues reported online in Morbidity & Mortality Weekly Report.
For example, vaccination with the hepatitis A shot inched up 1.8 percentage points to 12.5% of adults ages 19 to 49, while hepatitis B coverage rose just 2.1 percentage points to 35.9%, they found — well below targets of 90% in 2020.
"While everyone knows about the importance of the flu vaccine and childhood vaccination, adults are unaware" about other diseases they need to protect themselves against, including whooping cough and shingles, Howard Koh, MD, MPH, assistant secretary of Health and Human Services (HHS), said during a press call with reporters.
Bridges, who was also on the call, noted that "people like to wait to get vaccinated until they hear about outbreaks. But they need to get their vaccines before the disease arrives to get the most benefit," alluding to reported shortages of vaccine in the latest flu outbreak.
Swine Flu Vaccine May Have Caused Narcolepsy in European Children
By Sarah Dee
theintelhub.com
January 30, 2013
Stockholm, Sweden is where fourteen-year old Emelie Olsson resides, who up until a few months after having the swine flu vaccination was a healthy, fun-loving girl.
She used to play tennis, enjoy doing artwork, playing the piano, and spending time with friends, but all that changed in May of 2010 when she began experiencing symptoms of narcolepsy.
At first she would come home so tired after school she would go straight to bed, but then she began collapsing during school hours and experiencing muscle spasms, hallucinations, and sleeplessness, which are lesser-known symptoms of the disease.
She received the Pandemrix H1N1 swine flu vaccine which was manufactured by the British company GlaxoSmithKline and distributed to thousands of children, young people, and adults in the 2009 swine flu scare.
Many had no side-effects, but for Emelie and about 800 other children living across Europe it appears there was a link between the vaccinations and the onset of narcolepsy.
Scientific studies are ongoing in their attempts to unravel this mystery. Was the narcolepsy caused by the vaccination or the flu-strain itself?
Or did the vaccine or the flu act as a trigger in those child patients that were already pre-disposed to the disease genetically, because of a compromised immune system, or another as yet unknown reason?
A GlaxoSmithKline officer comments on the tragic side-effects in this Reuters' article:
"The chief medical officer at GSK's vaccines division, Norman Begg, says his firm views the issue extremely seriously and is "absolutely committed to getting to the bottom of this," but adds there is not yet enough data or evidence to suggest a causal link."
Emmanuel Mignot, an narcolepsy expert seems to disagree.
"There's no doubt in my mind whatsoever that Pandemrix increased the occurrence of narcolepsy onset in children in some countries — and probably in most countries," says Mignot, a specialist in the sleep disorder at Stanford University in the United States."
Mignot is doing research into this area for GSK and many other European scientists are researching this area as well. Some scientific studies have already been published that show a link between the Pandemrix vaccine and narcolepsy cases.
The article also stated that:
"Independent teams of scientists have published peer-reviewed studies from Sweden, Finland and Ireland showing the risk of developing narcolepsy after the 2009-2010 immunization campaign was between seven and 13 times higher for children who had Pandemrix than for their unvaccinated peers."
The only reason this particular vaccine was not distributed in the United States is because it contained an adjuvant or booster and U.S. health regulators are wary of these additives.
A Swedish health official, Goran Stiernstedt, said that when looking back on the decision to distribute this vaccine that the risk was not worth the reward.
""The big question is, Was it worth it? And retrospectively I have to say it was not," he told Reuters in an interview."
Narcolepsy has no known cure, though the cause seems to be low levels of the neurotransmitter called hypocretin also known as orexin. Emelie was shown to have extremely low levels of this neurotransmitter.
Though she is still afflicted with this disease, she has adjusted to taking doses of medication to regulate her sleep and waking cycles and lives life as best as she can.
"In the beginning I didn't really want to live anymore, but now I have learned to handle things better," she said."
Source:
Kelland, K. (2013, January 22). Possible narcolepsy link in swine flu vaccine investigation. Reuters. Retrieved from
"Potential Blood Test Found To Detect Autism"
Article Date: 30 Jan 2013 – 9:00 PST
A special blood marker has been found enabling further understanding of potential gut linked environmental factors to autism. The results could create blood tests for early screening of the condition.
The findings came from a clinical study by researchers from Western University and the University of Arkansas, and were published in the journal Translational Psychiatry.
Led by Drs. Richard Frye and Stepan Melynk of Arkansas Children's Hospital Research Institute, the investigators found evidence of unusual energy metabolism among a subgroup of autistic kids.
The evidence verified earlier biological breakthroughs made by MacFabe and his team over the last several years. The current results prove that these metabolic irregularities may come about, not just from genetic contributors, but from compounds made by specific bacteria, generally found to be elevated in the abdomen of autistic people.
Biological Abnormalities Found in Autistic People
Other recent research points out that biological abnormalities in autistic people are not limited to the brain. They can impact other body systems such as:
the immune system
detoxification
digestive system
energy generation
The irregularities are thought to be caused by dysfunctional mitochondria, the cells that create energy in the body.
Warning: Many childhood vaccines contain aborted human fetal protein,
DNA
Tuesday, January 29, 2013 by: Ethan A. Huff, staff writer
(NaturalNews) The National Vaccine Information Center (NVIC), a non-profit vaccine safety group, recently conducted an independent review of the contents of childhood vaccines and found that many of them are tainted with ingredients that would shock most parents. According to the manufacturer-produced package inserts included with each vaccine batch, many vaccines are made with disturbing ingredients like aborted human fetal proteins, altered DNA material, and even genetically-modified (GM) human albumin.
This shocking information was compiled as part of an NVIC safety review on the childhood vaccination schedule, which has been called into question in recent years due to a steady increase in cases of autism and other forms of neurological and brain damage among vaccinated children. As it turns out, there are at least eight, and as many as 23, vaccines routinely administered to children that contain one or more of these questionable ingredients — and if the general public truly knew about this, there would likely be a massive vaccination fallout resulting in the complete collapse of the vaccine industry.
Back in 1966, researchers extracted lung tissue from a 14-week aborted baby and developed a cell line from it known as MRC-5 that is still used in many vaccines today. MRC-5 has admittedly been used to developed the Varivax vaccine for chicken pox, the ProQuad vaccines for both chicken pox and MMR (measles, mumps, and rubella), and several other vaccines for Hepatitis A, DTaP, Hib, polio, and rabies. Similarly, a cell line known as RA 27/3, which was derived from another aborted human baby in 1964, is still being used today to produce both ProQuad and MMR II.
The controversial MMR II vaccine also reportedly contains a genetically-engineered human protein known as Recombumin, or recombinant human albumin, that most parents are unaware is being injected into their babies. MMR II is the only known vaccine that contains GM human protein, according to NVIC, but its unique presence in this contentious combination vaccine could help explain the unusual uptick in vaccine-induced neurological damage associated with it in recent years.
You can view the full NVIC graph showing which vaccines contain these and other heinous ingredients here: http://www.vaccine-tlc.org/human.html
'Vaccine court' awards millions to two autistic children damaged by vaccines
Monday, January 28, 2013 by: Jonathan Benson, staff writer
(NaturalNews) Quietly and without much fanfare, the federal Vaccine Injury Compensation Program (VICP), or more accurately the congressionally-sanctioned kangaroo court whose sole purpose is to shield the vaccine industry from liability for vaccine injuries, has essentially admitted that vaccines cause autism. As reported by the Huffington Post, two more children who developed autism following routine vaccinations have been awarded millions of dollars to help pay for the lifetime of specialized care they will need to address their injuries.
The first case involves a 10-year-old boy named Ryan from California who quickly regressed into an autism spectrum disorder (ASD) following routine vaccinations he received between 2003 and 2005, and specifically the combination measles, mumps, and rubella (MMR) vaccine. Prior to getting vaccinated, Ryan was a perfectly healthy young boy who was actually quite advanced for his age, according to reports. But after getting the MMR vaccine on December 19, 2003, he rather quickly developed an encephalopathy, or serious inflammation, in his brain.
Ryan's family and friends testified before the kangaroo court that the cumulative effect of the boy's receiving multiple vaccines from 2003-2005 caused him to suffer "neuroimmunologically mediated dysfunctions in the form of asthma and ASD," a claim that the federal government eventually admitted to be true several years later. Ryan's family eventually received compensation for his "Vaccine Table Injury," but pertinent details about the case have been sealed, including particulars about whether or not the Department of Health and Human Services (HHS) agreed with the court's decision.
You can read further details about Ryan's case here:
http://www.huffingtonpost.com/david-kirby/post2468343_b_2468343.html
Similarly, a young girl named Emily developed a seizure disorder and a form of ASD known as pervasive developmental disorder not otherwise specific (PDD-NOS) following vaccination with DTaP (diphtheria, tetanus, and pertussis), as well as MMR, HiB (haemophilus influenzae type B), and Prevnar (pneumococcal conjugate vaccine), at 15 months old. According to Emily's court filing, the young girl developed a fever of 105.7 degrees Fahrenheit following the vaccines, which developed into seizures, shaking episodes, and a measles-type rash.
Initially, the government attempted to deny that Emily's injuries were caused by vaccines. The defendants even tried to deny that Emily was even sick in the first place. But it was eventually determined that young Emily had indeed developed an ASD, and the government agreed to settle the case by awarding Emily's family for her vaccine-induced injuries. In Emily's case, the government never came right out and admitted that vaccines were the cause of her injuries, but its actions in dropping its defense prove that there is no other logical explanation.
Emily's case is spelled out further here:
http://www.huffingtonpost.com/david-kirby/post2468343_b_2468343.html
Courts have quietly admitted in the past that vaccines cause autism, brain damage
Back in 2008, the U.S. Court of Federal Claims also admitted that vaccines, and particularly those that contain the mercury-based preservative Thimerosal, can cause autism. A young girl, whose identity was sealed for the family's protection, was awarded compensation after a series of vaccines caused her to develop severe autism symptoms, including loss of language skills, no response to verbal direction, and no eye contact, among other things.
A year prior, a young boy named Bailey was also awarded compensation after suffering a seizure and developing Acute Disseminated Encephalomyelitis (ADEM) following vaccination with MMR. Bailey's family was eventually awarded compensation for the boy's injuries, which the court reluctantly admitted were caused by the vaccine.
Sources for this article include:
http://www.huffingtonpost.com/david-kirby/post2468343_b_2468343.html
http://big.assets.huffingtonpost.com/BANKS_CASE.pdf
UK Mom to Sue Government After 4-year-old Son Develops Narcolepsy Post-Vaccination
Adan Salazar
Infowars.com
January 30, 2013
A UK mother has come forward announcing she will sue the government because her son developed narcolepsy following his swine flu shot injection.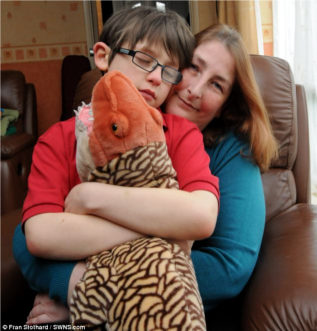 42-year-old civil servant Caroline Hadfield says that her 7-year-old son Josh hasn't been the same ever since he received GlaxoSmithKline's Pandemrix vaccine more than two years ago.
"He was a perfectly healthy energetic four-year-old before the vaccination, but within two weeks he was getting more tired and after three weeks he was sleeping for 19 hours," Hadfield told The Sun, lamenting the day she'd been duped into getting the vaccine.
"Things then developed quickly and he struggled to walk," Hadfield recounted. "Nothing could convince me it was anything but the jab which caused Josh's conditions."
Mrs. Hadfield says that her son now relies on medication to control his narcolepsy attacks and that the family is constantly "walking on eggshells" as a variety of stimuli can trigger Josh's sleep disorder: "Laughter can trigger attacks and Josh was too anxious about fear of an incident to go sledging in last week's snow. You see other children who can laugh and enjoy things and, yes, Josh can laugh and enjoy things but his reaction means that he goes unconscious."
According to The Sun, Hadfield allowed the vaccine when she was told her son was "at risk" of contracting the swine flu in January 2010.
However, a recent unnerving study reported by the Health Protection Agency (HPA) says that children given the vaccine were ten times as likely to develop narcolepsy as those that had not been given the shot. An astounding 795 reports of narcolepsy have been reported since the drug was introduced in 2009.
The vaccines were administered to an estimated 30 million people throughout Finland, Sweden, Norway, Ireland, and France as well, all of which have seen spikes in narcolepsy cases.
A report by Reuters noted that Sweden was the first country to begin using the vaccine, which "saved between 30 and 60 people from swine flu death. Yet since the pandemic ended, more than 200 cases of narcolepsy have been reported in Sweden."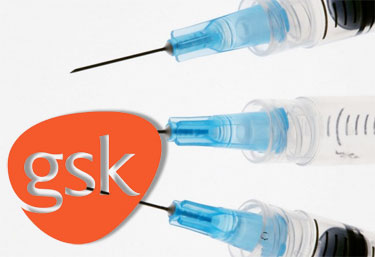 Emmanuel Mignot, a sleep disorder specialist at Stanford University in the U.S., stated that there was no doubt in his mind "that Pandemrix increased the occurrence of narcolepsy onset in children in some countries – and probably in most countries."
Hadfield and her husband have now joined a group of parents aiming to hold the government accountable for providing and promoting an unsafe vaccine.
"The Government had a knee-jerk reaction to swine flu and put out this vaccine, giving it to very young children," stated the understandably irate mother.
Despite the HPA's study results, pharmaceutical giant GlaxoSmithKline (GSK) has not fully owned up to the vaccine's side effect. Last Friday, they issued a statement saying that narcolepsy "is a complex disease" whose "causes are not yet fully understood." Instead they blame "genetic and environmental factors," absolving themselves of any guilt, and therefore liability.
"It is crucial we learn more about how narcolepsy is triggered and how Pandemrix may have interacted with other risk factors in affected individuals," the GSK press release stated.
Hadfield says the government – and in particular, the Department of Work and Pensions, who administers Vaccine Damage Payment funds to victims of adverse vaccine side effects – needs to answer why, in the face of overwhelming evidence, they have still not approved coverage for narcolepsy sufferers.
"That is the first report I have seen that has been published which shows that there is a ten to 16-fold increase in cases since the vaccines was given," Hadfield told The Sun.
"That is a huge, huge, leap forward and I can't really see now how the Government can turn around and say that there's no link because obviously there is."
Insight: Evidence grows for narcolepsy link to GSK swine flu shot
By Kate Kelland, Health and Science Correspondent
STOCKHOLM | Tue Jan 22, 2013 7:26am EST
(Reuters) – Emelie Olsson is plagued by hallucinations and nightmares. When she wakes up, she's often paralyzed, unable to breathe properly or call for help. During the day she can barely stay awake, and often misses school or having fun with friends. She is only 14, but at times she has wondered if her life is worth living.
Emelie is one of around 800 children in Sweden and elsewhere in Europe who developed narcolepsy, an incurable sleep disorder, after being immunized with the Pandemrix H1N1 swine flu vaccine made by British drugmaker GlaxoSmithKline in 2009.
Finland, Norway, Ireland and France have seen spikes in narcolepsy cases, too, and people familiar with the results of a soon-to-be-published study in Britain have told Reuters it will show a similar pattern in children there.
Their fate, coping with an illness that all but destroys normal life, is developing into what the health official who coordinated Sweden's vaccination campaign calls a "medical tragedy" that will demand rising scientific and medical attention.
Europe's drugs regulator has ruled Pandemrix should no longer be used in people aged under 20. The chief medical officer at GSK's vaccines division, Norman Begg, says his firm views the issue extremely seriously and is "absolutely committed to getting to the bottom of this", but adds there is not yet enough data or evidence to suggest a causal link.
Others – including Emmanuel Mignot, one of the world's leading experts on narcolepsy, who is being funded by GSK to investigate further – agree more research is needed but say the evidence is already clearly pointing in one direction.
"There's no doubt in my mind whatsoever that Pandemrix increased the occurrence of narcolepsy onset in children in some countries – and probably in most countries," says Mignot, a specialist in the sleep disorder at Stanford University in the United States.
Multiple students suffering from unexplained hiccups, tics at Mass. high school
Published January 29, 2013
FoxNews.com
An investigation is underway at Essex Agricultural and Technical High School in Danvers, Mass., where more than a dozen students have been experiencing bizarre vocal tics or hiccups, the Salem News reported.
The Massachusetts Department of Health is working with local health officials in order to better assist the community.
However, Peter Mirandi, the health director for Danvers, said that no physicians have officially diagnosed or confirmed any of the students' cases – meaning health officials cannot determine a specific cause just yet.
"I have no confirmed cases of something; we don't know if it's a contagious disease or an environmentally induced disorder. It's not responsible for me to say anything further on it," Mirandi told the Salem News.
The vocal tics began between November and December of 2012, when two to three parents contacted Mirandi's office about their children.
The situation is similar to a scenario that occurred Le Roy High School in upstate New York, where 12 girls suffered from tics comparable to Tourette syndrome. An investigation into the incident did not reveal any environmental causes for the 'outbreak,' leading one doctor to assume the girls may be suffering from mass hysteria brought on by stress.
C-reactive protein (CRP) elevation occur in infants without sepsis after hepatitis B vaccination.
Abstract Title:
Inflammatory responses to hepatitis B virus vaccine in healthy term infants.
Abstract Author(s):
Istemi Han Celik, Gamze Demirel, Fuat Emre Canpolat, Omer Erdeve, Ugur Dilmen
Article Affiliation:
Division of Neonatology, Neonatal Intensive Care Unit, Mersin Maternal and Child Health Hospital, 33240, Mersin, Turkey, [email protected]
Abstract:
Hepatitis B virus (HBV) infection continues to be a serious global health problem. During the course of HBV vaccination, we observed C-reactive protein (CRP) elevation in term infants without sepsis. Therefore, we prospectively studied interleukin-6 (IL-6) and CRP responses to HBV immunization. In 70 healthy term infants without signs and symptoms of sepsis and sepsis risk factors, IL-6, CRP, and white blood cell count levels were determined before and 24 h after immunization. Significant increases in CRP levels were seen 24 h after vaccination (p < 0.001). Although CRP levels of 22 infants at second evaluation were above the cutoff level for sepsis (4.82 mg/L), they had no clinical signs and symptoms of sepsis. After 48-72 h, CRP levels of these infants returned to normal levels with no blood culture positivity. Conclusion: our study showed that HBV vaccine is responsible for CRP elevation in term infants after vaccination at birth. To the best of our knowledge, this is the first study evaluating CRP response to HBV vaccine at birth in term infants. We suggest that this response should be considered in differentiation of early neonatal sepsis to avoid unnecessary antibiotic use.
Article Published Date : Jan 28, 2013
Piers Morgan Falls Ill Days After Public Flu Shot with Dr. Oz
By Anthony Gucciardi
Natural Society
January 25, 2013
Just two days after it was reported that GlaxoSmithKline's Pandemrix H1N1 swine flu vaccine has actually caused a whopping 800 cases of narcolepsy in children according to Reuters, a major publicity stunt for the efficacy of the flu shot as presented by CNN has crashed and burned.
After receiving his very first flu shot live on air from vaccine advocate Dr. Oz in attempt to showcase the 'safety and effectiveness of the shot', Piers Morgan has now developed flu-like symptoms that even he and his guesthave attributed to the reception of the shot.
In the January 23 interview with country music celebrity Dwight Yoakam, Piers and Dwight discuss the connection between the recent shot and his new sickness.
In the interview, which can be seen below, Piers asks "…As you can tell, things are deteriorating. Is there any advice you can give me?"
Yoakam replies with a simple "Don't ever take a flu shot again," sparking further discussion surrounding the public injection that ultimately turned into a PR nightmare for Big Pharma.
In a surprising reply, Piers says ""We're both doing the math, so I mean, we both saw him put that thing in my arm and within 10 days I'm struck down." It was Piers' first flu shot in his life, according to his own testimony.
You can watch this segment below:
As pointed out by Adan Salazar, the sickness is also highly ironic as Piers actually questioned Dr. Oz about the so-called 'myths' surrounding the shot before it was administered.
One such 'myth' was whether or not the shot could actually lead to the flu. In dialogue with Dr. Oz, Piers nervously asked:
"So the myth about these, and I'm told it's a myth, is that you can actually get flu or flu-like symptoms simply by having the shot. Is that true?"
Dr. Oz, of course, regurgitated information provided by the CDC in stating that such an event is impossible due to the fact that the flu shot contains the dead flu virus. Dr. Oz also fails to mention that even the FDA's own website admits that vaccines contain toxic additives like:
Antibiotics: Linked to the development of mental illness, obesity, and serious gut imbalance due to the depletion of beneficial bacteria in the gut, superbug-spawning antibiotics are used in vaccinations as an 'additive' as admitted by the FDA.
Formaldehyde: This of course is the known carcinogen used in the preservation of corpses by funeral homes and elsewhere. Even Cancer.gov admits that formaldehyde is a serious cancer-causing chemical, stating "Formaldehyde has been classified as a known human carcinogen (cancer-causing substance) by the International Agency for Research on Cancer…" So why is this cancer-causing substance being used an additive for vaccinations?
Aluminum: Popularly associated with Alzheimer's disease and a bunch of other brain disorders, aluminum is used as a vaccine additive to 'stimulate a response' from the body.
Thimerosal: One of the most widely known additives, thimerosal is a mercury-containing substance that is unsafe at any dose.
Your doctor is likely entirely misinformed on this additive, stating there is no mercury-containing thimerosal in a vaccine when even the FDA and CDC plainly state this. As stated by Dr. David Wallinga from the Institute for Agriculture and Trade Policy, mercury is 'toxic in all its forms."
Instead of giving Piers a vaccination full of these toxic additives, Dr. Oz could have simply recommended that Piers begin supplementing with high quality, inexpensive vitamin D3 — or simply take a walk around outside in a warmer climate.
Even in considerably low doses, vitamin D3 has been found to flash the risk of flu development by nearly half – a much great success rate than the flu shot.
CDC admits to flu vaccine's ineffectiveness as huge influx of flu victims fills hospitals across the country
Friday, January 25, 2013 by: Ethan A. Huff, staff writer
(NaturalNews) Untold thousands of people from nearly all 50 U.S. states have continued to flood hospital emergency rooms in recent weeks due to widespread outbreaks of flu-like symptoms. And because many of these people have already been vaccinated for the flu this season, the U.S. Centers for Disease Control and Prevention (CDC) is basically having to admit that the flu shot is not nearly as effective as we have all been told it is — but be sure to get it anyway (they continually say).
As reported by CBS News, the most recent statistics show that at least 24 states and New York City are experiencing "high activity of influenza-like illness," and another 16 states are reporting moderate activity, despite the warmer-than-normal winter in many places throughout the country. And since it is so early into the so-called "flu season," officials are scrambling to make sense of the situation, especially as it is becoming painfully obvious that flu shots simply do not work.
Even though about 65 percent of adults 65 years of age and older get a flu shot every year, this age group continues to be the most hard hit by influenza. Even children are falling victim to the flu, as more than 20 children from across the U.S., according to FOX News, have died in recent weeks due to flu complications. As reported by various news sources, many of these children and others had been vaccinated for the flu, illustrating its ineffectiveness.
"[T]hese early [vaccine effectiveness] estimates underscore that some vaccinated persons will become infected with influenza," admitted CDC researchers in a new study published in the journal Morbidity and Mortality Weekly Report. This same report admits that flu vaccines are also only about 60 percent effective at preventing the flu, based on infection rates in recent years.
Flu vaccine is actually less than two percent effective, based on the figures
But as we reported back in 2011, the data the CDC is using to claim even a 60 percent effectiveness rate for the flu shot is largely misinterpreted. Only about 2.7 in 100 adults gets the flu every year on average, according to the Lancet published meta-analyses that the CDC is referring to with its 60 percent effectiveness claim. But when you introduce vaccines into the picture, that number only drops by 1.5 percent.
In other words, flu vaccines have an effectiveness rate of only about 1.5 percent, according to the Lancet study that health authorities now routinely use to claim that flu vaccines are effective. When you take into account possible margins of error and other discrepancies, the true effectiveness of the flu shot is negligible, based on all available data.
What this means, of course, is that the CDC and various other major mouthpieces for public health are struggling to maintain the flu vaccine lie, as no matter how many people get the flu shot, flu outbreaks only continue to intensify. If anything, this shows that widespread malnutrition, lack of vitamin D, and toxic environments, and not a lack of flu shots, is to blame for the current flu epidemic.
To learn more about how to prevent and beat the flu naturally, check out this helpful article by Dr. Leigh Erin Connealy, M.D., of the Center for New Medicine:
http://www.naturalnews.com/019194_flu_the_health.html
Sources for this article include:
Hospitals illegally firing nurses for refusing flu vaccines in violation of state law, Civil Rights Act
Tuesday, January 22, 2013 by: Jonathan Benson, staff writer
(NaturalNews) If you live in the United States and work in the healthcare field, your personal freedom to make your own healthcare decisions may soon be on the chopping block, that is if it has not already been nixed. According to reports, an increasing number of hospitals and healthcare facilities across the country are caving to government propaganda pressuring them to illegally terminate all healthcare workers who refuse influenza vaccines, an authoritarian trend that openly violates Title VII of the Civil Rights Act of 1964 as well as state law.
As reported by ABC News, one such hospital in Indiana has already canned at least eight employees, including three veteran nurses, for refusing to be injected with high-risk chemicals and viral fragments disguised as preventive medicine. Defying these employees' natural and constitutional rights to govern the affairs of their own bodies, the hospital warned these faithful workers that if they did not get a flu shot by December 15, they would immediately be fired — and several of them have since been terminated.
"This is my body. I have a right to refuse the flu vaccine," explained 61-year-old Ethel Hoover, a veteran nurse who was recently fired from her position at Indiana University Health Goshen Hospital (IUHGH) for refusing to get a flu shot, to ABC News. "For 21 years, I have religiously not taken the flu vaccine, and now you're telling me that I believe in it."
Hoover added that she has only called in sick four or five times at most during her entire two-decade career at the hospital because she was almost always healthy, despite never having gotten a flu shot. According to ABC News, Hoover wore black on her last day of employment with the hospital as a sign of "mourning" — Hoover's 22-year anniversary at the hospital would have been this February.
Several of Hoover's coworkers, who were all well-aware of the flu shot mandate, told reporters they were shocked the hospital actually went through with the firings. Fellow nurse Kacy Davis says she was "horrified" to learn that Hoover was fired for refusing the shot, and that Hoover was well-liked and was always a great mentor and friend to many of the other nurses with whom she worked.
Firing healthcare workers for refusing flu shots is against the law
After first learning about the flu shot mandate at IUHGH back in September when it was announced, Hoover says she filed two medical exemptions, a religious exemption, and two appeals to avoid having to take the shot. But each of these proper legal protections was ignored by the hospital, which openly sidestepped the law and heavy-handedly told Hoover she would have to get the shot or else be fired.
Though many people are still unaware of it, every U.S. state has laws on the books that protect individuals from being coerced into taking vaccines or any other medicine as a condition for employment or education. In Indiana, individuals can gain exemption from vaccines for both medical and religious reasons. (http://www.nvic.org/Vaccine-Laws/state-vaccine-requirements.aspx)
Title VII of the Civil Rights Act of 1964 also prohibits employers from discriminating against employees for religious reasons, which in this case includes Hoover's religious exemption from the flu shot. This means IUHGH flagrantly violated Hoover's civil rights, and that she now has a legal case against the hospital for discriminating against her. (http://www.eeoc.gov/laws/statutes/titlevii.cfm)
"If your personal beliefs are religious in nature, then they are a protected belief," says Alan Phillips, a North Carolina-based lawyer who is representing several other nurses at the hospital.
According to reports, there are at least 1,300 other healthcare workers just in Indiana who have refused flu shots, and thus face illegal termination.
Sources for this article include:
Sweden: A Cautionary Tale About Vaccines
By Daisy Luther
theintelhub.com
January 25, 2013
In 2009, the swine flu hit Europe in pandemic levels. The countries rushed to acquire a vaccine called Pandemrix, made by GlaxoSmithKline in the UK. The vaccine had been fast-tracked for use due to the human swine flu crisis.
One wealthy nation, Sweden, snapped up a large amount of the Pandemrix vaccine and launched a nationwide campaign, eventually vaccinating 59% of the population against the swine flu.
This may sound familiar – the vaccine was promoted by national health organizations, the main stream news, schools, workplaces and on television to encourage everyone to get the jab.
A few months later a strange medical trend developed. Medical professionals began seeing case after case of children suffering from narcolepsy. And these children had one thing in common: they had been injected with the Pandemrix vaccine.
More than 800 children across Europe have been diagnosed with this incurable neurological disorder and the evidence is overwhelming in the implication of the vaccine.
The drug contained squalene which was used as an adjuvant. Squalene is the most likely culprit in the vaccine. (Source)
The Tragic Story of Emelie
_______________________________________
One young girl, Emelie Olsson, has had her life forever devastated as a result of narcolepsy, the onset of which occurred after receiving the swine flu vaccine in 2009.
The 14 year old girl has had her life devastated.
She cannot sleep at night. When she does sleep, she is plagued with nightmares and hallucinations, sometimes waking more than 70 times in the night.
Sometimes when she wakens she is completely paralyzed and unable to breathe well or call out for help.
During the day, she can hardly keep her eyes open because of the lack of sleep.
If she laughs she has something called a cataplexy – when a strong emotion causes sudden muscle weakness that leaves her unable to stand. When Emelie tries to have fun with friends, the happiness, literally, causes her to collapse to the ground. "I can't laugh or joke about with my friends anymore, because when I do I get cataplexies and collapse," she said in an interview. "I can not laugh anymore and it makes me very, very sad. It is the worst of all."
Can you honestly imagine, as a parent, an adult or a human being, having to warn a child – "Stop that! Don't laugh!!!!"
But Emelie's mother has to do just that. In an interview, Marie Olsson expressed terrible guilt and regret. (translated from Swedish) "Yes, I feel guilty. We are parents supposed to protect our children and instead I have asked Emelie take this vaccination, which has made her so sick. If I had read on better and questioned more then maybe she had not been vaccinated themselves. Before then, Emelie had been healthy."
Emelie, age 14, must now take stimulants during the day, narcotic sleep aids at night and medications that stabilise her emotions so that she can feel neither sadness or joy. She must take these medications for the rest of her life.
Emelie's struggle is outlined in the documentary "After the Syringe."
_______________________________________
Lest the pro-vaccine crown think that Emelie's story is merely anecdotal, there is enough evidence to support claims that GSK's toxic concoction caused the 800 reported cases of narcolepsy to convince experts like Emmanuel Mignot, of Stanford University, who one of the world's leading experts on narcolepsy.
"There's no doubt in my mind whatsoever that Pandemrix increased the occurrence of narcolepsy onset in children in some countries – and probably in most countries."
Europe's regulatory board, the European Medicines Agency, has now directed that the vaccine should not be given to anyone under the age of 20.
One public health official in Sweden has gone on the record stating that things should have been different. Goran Stiernstedt, the director for health and social care at the Swedish Association of Local Authorities and Regions, was at the helm of the vaccination campaign across Sweden.
He estimates the vaccine may have saved the lives of 30-60 people, but now over 200 recipients suffer from narcolepsy. (source)
"The big question is was it worth it? And retrospectively I have to say it was not…This is a medical tragedy…Hundreds of young people have had their lives almost destroyed."
Some experts say the risk is still worthwhile.
David Salisbury, the UK's director of immunization, seems to think that the quality of life of 800 children is a small price to pay.
"In the event of a severe pandemic, the risk of death is far higher than the risk of narcolepsy," he told Reuters. "If we spent longer developing and testing the vaccine on very large numbers of people and waited to see whether any of them developed narcolepsy, much of the population might be dead."
Salisbury, of course, is neck-deep in his involvement with the very ethically questionable World Health Organization. He has served as the Chairman of WGO Strategic Advisory Group of Experts (SAGE) on vaccines, and as a member of WHO's Global Advisory Committee on Vaccine Safety. He is the Co-chairman of the Influenza Pandemic Preparedness Group for the Global Health Security Action Group of G7 countries.
Indeed, his pro-vaccine interest in the "greater good" far outweighs his concern about the risks to children like Emelie.
No Responsibility Taken
No one seems willing to take responsibility for the lifelong damages suffered by these children.
Sweden gave GSK indemnity when they purchased the drug, which means that those affected by the vaccine cannot ask for damages from the manufacturer.
To receive compensation, the state is asking parents to "…forever renounce the right to ask anyone to account in court for what has happened. The condition has no counterpart in any other type of insurance, and only have the task of protecting drug manufacturers from lawsuits."
Margareta Eriksson, President of Narcolepsy Association, responded:
We can never write such a thing. We parents requiring instead that:

● The state clearly take responsibility for our children's future, and ensure that our children receive full compensation for economic losses without limiting insurance.

● All the vaccine itself and then got narcolepsy should be entitled to compensation – without having to fight for it against the insurer.

The state ran a vaccination campaign that gave our children a life-long severe illness. Now, the state must also take responsibility for the consequences. (translated from Swedish: source)
Still Pushing Vaccines
One health official inNorway has called the Pandermix tragedy a medical catastrophe. "Narcolepsy following Pandemrix [vaccination] was completely unexpected and surprising, and a catastrophe."
"Preben Aavitsland, who was responsible for monitoring contagious diseases at Norway's Institute of Public Health in 2009 when the Swine Flu hit, cited studies in Finland, Sweden and Ireland.

He told NRK these concluded that children given the Pandemrix vaccine had a 10 times-higher risk of developing narcolepsy than adults, calculations he states that Norwegian experts had not carried out. " (source)
Despite these statistics, here is still a push for the influenza vaccine in the Scandinavian countries.
The Institute of Public Health declares the current flu vaccine is not the same as the Pandemrix vaccine and urges that those in risk groups such as those over the age of 65 or suffering from other health problems consider vaccination." (source)
What Can We Learn from This?
There are a few take-home lessons from this tale.
First of all, something vastly under-tested was brought to the market.
That vaccine was not merely made available, it was pushed, promoted and practically forced on people using a campaign of fear and guilt.
Children have been forever damaged by this vaccine.
No one wants to take financial responsibility for a life sentence of mental suffering, expensive daily medications and serious health issues.
Officials know these things are true but want you to continue to be vaccinated (and have your children vaccinated) anyway.
This story is a cautionary tale. It tells us (and simply reaffirms for many of us) that we cannot accept anything that Big Pharma and their cohorts at the FDA and the CDC tell us. If they lied to people in Europe can we really think they are telling us the truth in the United States and Canada?
We cannot accept what the media tells us at face value – who do you think sponsors the news programs? Pay attention to the ads – you'll see commercials for over the counter medications, SSRI antidepressants and other Big Pharma goodies interspersed throughout.
Whether the goal is to line their own pockets, to control the masses or to depopulate, this illustrates that our children are seen as nothing more than human laboratory animals. These medications that are brought to market and all but forced on us are just a big science experiment.
The mind control and brainwashing by the mainstream culture is a psychological game, convincing people that it's all for their own good.
You can turn on the TV right now and flip through a few channels and see the identical agenda at work in North America, where nearly every newscast mentions at least once during the 30 minute program, where, how or why you should rush out, roll up your sleeve, and get your flu shot.
What happened in Sweden is a direct example of what is going on, RIGHT NOW, across the western world, regarding the flu shot. The tragedy that has afflicted these families could easily occur here. If you can't see the correlation between the two, your eyes and mind are willfully closed.
Don't be fooled. Don't be brainwashed. Don't end up like Emelie and her parents.
Contributed by The Organic Prepper
Multiple vaccine doses have resulted in up to 145,000 child deaths in past 20 years
Thursday, January 24, 2013 by: Jonathan Benson, staff writer
(NaturalNews) The recommended childhood vaccination schedule has changed dramatically over the years, with children now receiving upwards of 30 vaccines, including multiple combination vaccines, before the age of six. And in many cases, doctors and nurses administer half a dozen or more vaccines all at once during a single visit to make sure children get all these shots and to save time. But according to data compiled from the government's Vaccine Adverse Events Reporting System (VAERS), as many as 145,000 children or more have died throughout the past 20 years as a result of this multiple vaccine dose approach, and few parents are aware of this shocking fact.
In a study recently published in the journal Human & Experimental Toxicology, researchers evaluated the overall number of hospitalizations and deaths associated with vaccines administered between 1990 and 2010, and compared this data to the number of vaccines given at one time to individual children. Hospitalizations and deaths resulting from one vaccine dose were compared to those of two vaccine doses, in other words, and the same all the way up to eight vaccine doses. Researchers also evaluated overall hospitalization and death rates associated with getting one to four combined vaccine doses, five to eight combined vaccine doses, and one to eight combined vaccine doses.
Upon analysis, the team found that the more vaccines a child receives during a single doctor visit, the more likely he or she is to suffer a severe reaction or even die. According to Heidi Stevenson from Gaia Health, for each additional vaccine a child receives, his or her chance of death increases by an astounding 50 percent — and with each additional vaccine dose, chances of having to be hospitalized for severe complications increase two-fold. To sum it all up, the overall size of the vaccine load was found to be directly associated with hospitalization and death risk, illustrating the incredible dangers of administering multiple vaccines at once.
Parents of children who become injured after just one vaccine tend to cease further vaccinations, suggests data
Interestingly, the total number of reported hospitalizations and deaths from getting just one vaccine was higher than the number reported for getting two, three, or even four vaccines. Though the precise reason for this is unknown, it is believed that newborns mostly fall into the one vaccine category, and those that are injured by a single vaccine tend not to get any more vaccines, hence the immediate decrease observed among children who received only two vaccines. Once a child reaches five vaccinations; however, the hospitalization and death rate jumps dramatically, the reason for which was not investigated as part of the study.
"Our findings show a positive correlation between the number of vaccine doses administered and the percentage of hospitalizations and deaths reports to VAERS," wrote the authors in their conclusion. "In addition, younger infants were significantly more likely than older infants to be hospitalized or die after receiving vaccines. Since vaccines are administered to millions of infants every year, it is imperative that health authorities have scientific data from synergistic toxicity studies on all combinations of vaccines that infants are likely to receive."
You can view the complete results of the study in their entirety here: http://gaia-health.com
Sources for this article include:
Undervaccinated children have better health
Wednesday, January 23, 2013 by: Eleni Roumeliotou MSc
(NaturalNews) The controversy about the efficiency and necessity of vaccines is well known. While conventional medicine advocates the use of vaccines, it also ignores the variety of toxic substances that vaccines contain and compromise the immunological responses. At the same time that medical authorities push for compulsory vaccinations, new data proves that these artificial immunization strategies simply do not work as they are supposed to. A study published in the Journal of the American Medical Association (JAMA) found that undervaccinated children have better health, as it is indicated by the frequency of outpatient and emergency hospital visits.
The aim of the study was to investigate the effects of alternative immunization schedules, which promote "a spacing out, a delaying, or a forgoing of at least some vaccines" against all official guidelines from institutions, such as the American Academy of Family Physicians, The American Academy of Pediatrics and the Centers for Disease Control and Prevention. Children, who followed such an alternative immunization schedule, were compared to children who received the approved vaccines in a timely manner. The groundbreaking study observed data (2004-2008) from more than 320,000 children, aged two to 24 months. Undervaccinated children were found to have significantly fewer outpatient and emergency visits to the hospital, in comparison to age-appropriately vaccinated children. Also, the authors found that despite the immense political, corporate and medical pressure for forcing vaccinations, the undervaccination trend is growing strong, with more and more parents opting out of the vaccination schemes for their kids.
The JAMA editorial team considers these findings an enigma and highlights the fact that none of these alternative childhood immunization schedules are approved or tested for their efficacy, implying that the approved vaccines are fully tested and safe, which is simply not true. This study proves that staying away or even delaying the toxic cocktails called vaccines may have a measurable effect on the health status and immune system robustness. This is solid evidence that the expected and highly promoted benefits of immunization are not a medical reality, but misleading information and perhaps wishful thinking from the manufacturing pharmaceutical industries and their well-paid medical spokesmen.
Sources for this article include
http://archpedi.jamanetwork.com
http://archpedi.jamanetwork.com
http://www.naturalnews.com/038239_Australia_vaccinations_parents.html
New world vaccine order striking across America
Tuesday, January 22, 2013 by: Lance Johnson
(NaturalNews) It is obvious nowadays by watching, listening, or reading mainstream media news that there is a plan, a goal to get as many people vaccinated as possible. The flu vaccine, one of the biggest hoaxes pounded into people's brains, is not just a choice anymore for uninformed victims. It's becoming a mandate in some places. Hospitals across America are beginning to implement flu vaccine mandates, forcing their staff to comply or lose their job. Some are bending to this new world vaccine order. Some are not.
Seven nurses terminated for not complying
In the case of Joyce Gingerich, an oncology nurse at IU Health Goshen Hospital, mandates were in place. She was given two options, flu shot, or no job. She refused the injection and went on to say, "I knew that I could not compromise my personal belief system for a job," explained Gingerich, who had worked at the hospital on and off since 1987. "It was really sad to leave that job. In all my years of nursing, it was my favorite."
Along with seven others at the hospital, she was terminated for not complying.
She continued,"I feel like in my personal faith walk I'm not instructed to get a flu vaccination, but it's also the whole matter of the right to choose what I put in my body, what I feel God wants me to put in versus someone mandating what I put in. It's a very big issue for me."
Fellow nurse at the IU Health Goshen Hospital, Ethel Hoover, resisted the mandate as well. The last time Hoover had a flu shot was about 20 years ago. Hoover said she got sick from it and decided to never take one again, adding that she was also worried about long-term health effects from the vaccination.
Attack on personal liberty in the name of "safety"
In Waterbury, Connecticut, at the Waterbury Hospital, Dr. Steven Aronin, Chief of Infectious Disease Section dictates, "It's to protect the public, protect our patients, but at the same time, it's to protect our health care workers too."
This has led staff member Pam Curley to speak out.
She states, "I'm more than willing to wear a mask, I'm more than willing to take other measures. I just prefer to not be injected with a substance I'm not prepared for. There's risk of death with the flu shot. I will probably lose my job because I'm not going to get the flu shot. Is it worth it? To me, it's bigger than Waterbury Hospital. It's bigger than me. It's what our country is founded on. It's about freedom."
Patriots such as her are not alone. America is under continuous threat of oppression from tyrants imposing their new world order.
Knowing the facts about the propaganda tyranny
Like some sort of genocide, these toxic flu vaccines are being injected into the population as the propaganda machines continue to hard-wire eyes and brains.
Known poisons in a typical flu vaccine include:
Mercury
Aluminum — A neurotoxin that has been linked to Alzheimer's disease
Phenol (carbolic acid)
Betapropiolactone – A disinfectant
Ethylene glycol (antifreeze)
Triton X-100 — A detergent
Sodium phosphate
Octoxinol 9 – A vaginal spermicide
Nonoxynol – Used to kill or stop growth of STDs
Known reactions to the flu shot include:
Life-threatening allergies to various ingredients
Guillain-Barre Syndrome (a severe paralytic disease)
Encephalitis (brain inflammation)
Neurological disorders
Thrombocytopenia (a serious blood disorder)
Sources for this article include:
http://healthimpactnews.com
http://www.bizjournals.com
http://www.bizjournals.com
'We were hippies about it'
MARIKA HILL
Ian Williams is a smart guy – a scientist, an inventor, a businessman – but when it came to son Alijah's health he dismissed science and behaved like a "hippy", creating a situation where Alijah almost died.
"Blood is dripping from his mouth and he is saying 'save me daddy'," Williams told the Sunday Star-Times.
"I was holding the hand of my kid who had an arched back, the muscles could break his bones at any second, and his heart could stop."
Alijah was hospitalised with tetanus late last year; something he should have been immunised against, something Williams and his wife Linda decided not to do.
It was a painful lesson. They watched as seven-year-old Alijah spent three weeks in hospital, his body violently and painfully convulsing as tetanus attacked his nervous system. "When it came to my kid's health, I let the hippy win. I should have let the science win."
And it's not as if Williams is unfamiliar with science. He has a science degree and he's turning his invention, the WilliamsWarne homebrew machine, into a global success.
He's not stupid. If anything, he was just a little bit too smart for his own good.
The Williams are the one in 10 parents who opt out when it comes to vaccination, not out of ignorance, but because they think they know everything. Williams said they believed they'd done their research but now admits they were out of their depth.
"Parents like us make the decision to not vaccinate on very little factual information about the actual consequences of the diseases."
He also says they fell for the myths and conspiracies that pepper the internet. The Williams downloaded information from the internet and underestimated the diseases while over-estimating the risks of the vaccine reactions. About one in one million will suffer a bad reaction to the tetanus vaccine – such as painful nerve inflammation – while Alijah had a one in 10 chance of dying from tetanus.
Can the flu vaccine cause the flu?
Elizabeth Weise and Liz Szabo,
USA TODAY
10:55a.m. EST January 15, 2013
The flu vaccine can't give you the flu,
despite what many people think.
An earlier version of this story misstated the method used to inactivate the flu virus in injected flu vaccines. The virus is rendered inactive by chemicals.
There's a belief, popular in the current flu outbreak, that getting vaccinated can actually give you the flu, and many people use it as a reason to avoid the shot. A survey by CVS Pharmacy last year found that about 35% of consumers think it's true.
Doctors say it's impossible.
While some people get sick after being vaccinated, it's not from the vaccine, doctors say. The most common side effect is a sore arm from the shot.
Vaccines in flu shots use killed viruses, also called inactivated vaccines.
For the influenza vaccine, chemical inactivation is used to 'kill', or make the virus inactive and noninfectious, says Charles Chiu, a professor of infectious disease at the University of California-San Francisco. The chemicals leave enough of the outer coating of the virus intact that it "elicits a more robust and reliable immune response" in the body but is entirely incapable of reproducing, says Chiu.
Enough of the proteins on the virus' shell are left intact to trigger an immune response. The body recognizes the proteins as a danger and produces white blood cells to attack any matching flu virus, but those proteins aren't enough for the virus to reproduce and infect a person who's been vaccinated.
Some people develop mild body aches, fatigue, muscle pain and a low fever, "but it's very rare and it's not due to flu. It's the body's immune response" kicking in, Chiu says. The symptoms are "very mild and typically go away in a day or so."
Another type of vaccine, called attenuated or live virus vaccine, is made from highly weakened virus. The FluMist nasal spray vaccine, popular for children, contains such a weakened virus..
"These viruses are grown so that they're cold-adapted, meaning they can cause infection only at the cooler temperatures found in the nose," Chiu says. "They can't survive in the rest of the body. It's too hot."
The most common side effects of FluMist are sniffles or congestion, caused by the virus reproducing in the nose. That reproduction helps to stimulate the immune system to make antibodies against the virus. These symptoms "only last a day or two and then they disappear," said Chiu.
Chiu thinks people who believe the vaccine gave them the flu may never have had the real flu. If they had, he says, they'd know it's nothing mild and not the sort of thing that allows you to go to work with the sniffles.
"It knocks you out," he says. "It's a systemic illness that includes not only sneezing and coughing but very high fever and extreme muscle and body aches."
There are several reasons why people link getting a flu shot with getting sick. Most likely is that the person who got vaccinated came down with a different kind of respiratory virus, not the flu.
"There are hundreds of these that circulate each winter," says Alicia Fry, a medical epidemiologist in the influenza division at the Centers for Disease Control and Prevention in Atlanta. It's also possible that the immune system hadn't had time to fully arm itself against the flu after being vaccinated, a process that takes about 14 days.
Although the flu vaccine can't give you the flu, it is possible to get the flu after you've been vaccinated. This year's vaccine protects against three flu strains, H2N3, H1N1 and influenza B, and is a 90% match for the viruses circulating this winter. If you have the misfortune of being exposed to a different flu strain, the vaccine can't protect you, says Michael Jhung, a medical officer at the CDC.
In some cases, vaccine "failure" is not really the vaccine's fault, says Gregory Poland, a professor of infectious diseases at the Mayo Clinic in Minnesota who is an adviser to the CDC. Flu vaccines must be refrigerated according to exact specifications. If they freeze, or get too hot, they won't work properly, he says.
This year's flu vaccine is about 62% effective against the currently circulating strains, according to the CDC, which is in line with vaccine effectiveness for most years. The FluMist nasal vaccine is more protective, at least in children, says Michael Osterholm, director of the Center for Infectious Disease Research and Policy at the University of Minnesota. It protects 83% of children under 8.
Don't let the odds stop you from getting vaccinated, doctors say. Not getting vaccinated means you have 0% protection.
"Vaccination is the single most important step you can take to protect yourself," Tom Frieden, director of the CDC, said last week as flu cases surged. "If you've gotten the flu vaccine, you're 62% less likely to need to go to the doctor to get treated for the flu."
10 Britons dead after getting flu vaccine
Last Updated: Sunday, December 30, 2012, 21:02
London: At least 10 people in Britain died in 2011 following side-effects after being administered the flu vaccine, official figures have revealed.
In 2011, there were 10 deaths linked to the vaccine, compared with 18 during 2008-2010, the Daily Express reported.
In total, 458 cases of suffering from side-effects were reported last year, up four-fold from a total of 108 cases in 2009.
The side-effects include asthma attacks and chest infections.
The Medicines and Healthcare Products Regulatory Agency, however, said the increase may be because more people are logging their concerns rather than an actual rise in adverse reactions.
The Department of Health said serious side-effects of the flu vaccine were rare but warned people they may have a slight temperature and aching muscles for a few days after the jab.
The department said vaccination remained the best way to protect against a number of life-threatening diseases, including flu. Last year, more than 10 million doses of flu vaccine were given out in England, but there were just 0.004 percent reports of side-effects.
But remember? Your side effects are good for the collective!
"We want a vaccine that's as safe as possible. We realized… that in order to pick up that very rare side effect, we have to be able to look at tens of thousands of children..."…Every parent who accepts the minimal risks of vaccination contributes to the overall safety of the population as a whole." "We're trying to create a safe environment for everyone."

– Mary Anne Jackson, Division Chief of Infectious Diseases at Children's Mercy Hospital of Kansas City, Mo.