news.com.au
An out-of-control fire has been raging in Victoria's west, threatening the lives of Moyston, Rocky Point and Willaura North residents, while emergency warnings have also been issued for fires in the Adelaide Hills and South East.
Fire Services Commissioner Craig Lapsley confirmed one house had burnt down in Moyston.
While crews have contained the bushfire and downgraded an emergency fire warning to a watch and act message, Mr Lapsley said crews would be fighting the blaze throughout the night.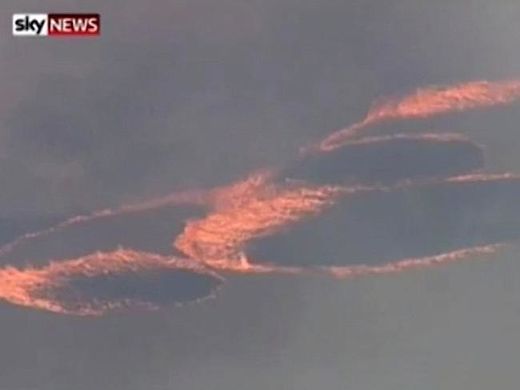 He said wind forecast overnight meant the fire could pose challenges for crews.
Elsewhere, an uncontrolled bushfire at Humbug Scrub in South Australia's Mount Lofty Ranges is threatening lives. The serious bushfire is burning in scrub, the Country Fire Service says.
Residents of Moyston in Victoria's west were told earlier that it was too late to leave as firefighters battled an out-of-control blaze pushing towards their town, with nearby Maroona also threatened.
Mr Lapsley said high overnight temperatures are expected to create even worse fire conditions on Saturday.
Mr Lapsley also warned the worst may not be over.
"Be attuned for the 48 hours, be attuned about what happens overnight and make sure you understand that it's not just going to be fires that run in the daylight hours," Mr Lapsley told reporters.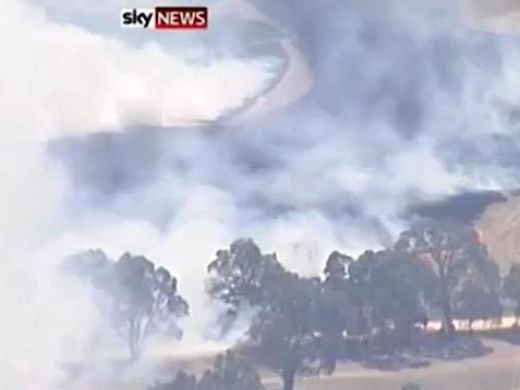 His warning came as a 17-year-old boy was charged with reckless conduct endangering life following a grass fire in Melbourne's north.
Firefighters were called to the blaze near Cassinia Crescent in Meadow Heights at around 8.40pm on Friday and took about 35 minutes to extinguish it. Police said a Meadow Heights boy was arrested at the scene.
Temperatures are tipped to stay as high as 28 degrees overnight, before hitting 39c in Melbourne and more than 40c in regional areas on Saturday.
Ambulance Victoria's Paul Holman said the overnight heat would mean ill and elderly people could struggle on Saturday.
"The body doesn't have enough time to recover," he said.
Mr Holman said people should check on their neighbours and make sure they stay hydrated and out of the heat if possible.
"Some of the interesting research out recently has shown that slushies, or ice drinks, are very effective in cooling. So that's probably a good tip for people – use slushies," he said.
Premier Daniel Andrews told parents not to leave children in cars, and to report anyone lighting fires.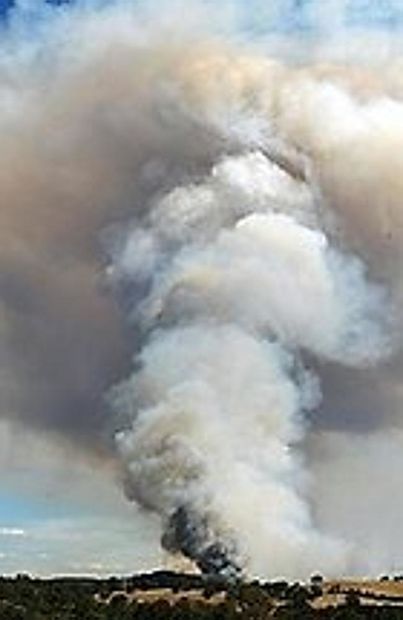 "Today is about making sure we do nothing to contribute to a fire," he said.
Victoria Police acting commissioner Tim Cartwright urged people to call 000 if they see anyone lighting a fire or welding or using an angle grinder.
The out of control bushfire has burned 4796ha in Moyston so far.
The Country Fire Authority still has 60 tankers and 11 aircraft battling the blaze.
Residents of the nearby town of Maroona have also been told to leave as the fire is heading towards them.
A relief centre has been set up at the nearby town of Ararat and some roads into and out of Moyston have been closed.