Feb 19, 2013
In written responses to questions submitted by the Senate Intelligence Committee, John Brennan, the Obama administration's nominee for director of the Central Intelligence Agency (CIA), refused to rule out drone assassinations of American citizens on US soil. The committee on Friday released a declassified version of Brennan's responses.
Brennan, currently President Obama's chief counterterrorism adviser, is the architect and director of the program of drone missile assassinations that is run out of the White House with the personal participation of Obama. Asked squarely, "Could the Administration carry out drone strikes inside the United States?" Brennan replied, "This Administration has not carried out drone strikes inside the United States and has no intention of doing so."
This is what is known as a non-responsive answer. It is reasonable to assume that if the answer was "no," Brennan would simply have written, "no." Instead, in order to avoid a giving straightforward "yes," he answered a different question than the one that was asked.
Brennan's answers to the written questions make clear that there was nothing accidental about his refusal to rule out drone assassinations within the United States at his February 7 confirmation hearing before the Senate committee. It was, rather, an expression of a deliberate policy adopted by the Obama White House and the military/intelligence agencies.
When asked at the hearing whether he believed that the Obama administration could carry out drone assassinations on US soil, Brennan responded that he was determined to "optimize transparency on these issues, but at the same time, optimize secrecy and the protection of our national security." He thus completely evaded the question, and no member of the committee, Democrat or Republican, pursued the matter further.
The very real threat of presidential assassinations of US citizens and others within the United States starkly raises the specter of police-military dictatorship. Behind the legalistic double-talk of the administration's white paper on drone killings of Americans, made public two weeks ago, the US government is claiming unlimited powers to assassinate anyone, anywhere in the world.
By asserting the power to order the killing of alleged terrorists—secretly and without judicial or congressional oversight—and acting on this asserted power to kill thousands of people, including at least three American citizens—the Obama administration has effectively abrogated the US Constitution's Bill of Rights and the Fifth Amendment's guarantee that no person shall be "deprived of life … without due process of law."
The lack of significant protest from any section of the political or media establishment underscores the disintegration of American democracy and the absence of any constituency for the defense of democratic rights within the US ruling class. Just how rapidly the American bourgeoisie is breaking with its own previous legal norms is demonstrated by the absence of serious opposition to Brennan's confirmation. Four years ago, Obama had to scuttle plans to name Brennan, then a top CIA official, to head the agency, due to protests over his role in and public defense of the Bush administration's use of torture.
Judge rules federal government can continue using drones to secretly kill Americans
Tuesday, February 19, 2013 by: Ethan A. Huff, staff writer
(NaturalNews) More than a year after the Obama administration quietly murdered three American nationalists abroad using unmanned aerial drones, a federal judge has finally ruled that keeping the details of the killings a secret, as well as the motivation behind them, is not necessarily illegal. In her 75-page ruling, U.S. District Court Judge Colleen McMahon explained that while the government's actions in the matter appear on the surface to be "incompatible with our Constitution," they are also somehow permissible at the exact same time.
Ron Paul: The Drone Threat
The following press release was published by Ron Paul today
Last week, senators threatened to put a "hold" on the nomination of John Brennan to be CIA director over his refusal to answer questions about the use of drones to kill Americans on US soil.
That the president's nominee to head the agency that has used drones to kill perhaps thousands overseas could not deny their possible use at home should be shocking. How did we get to this point?
The Obama administration has rapidly expanded the use of drones overseas, as they appear a way to expand US military action without the political risk of American boots on the ground.
In fact, they are one of the main reasons a recent Gallup survey of Pakistan, where most US drone strikes take place, found that 92% disapprove of US leadership. This is the lowest approval rate Pakistan citizens have ever given to the United States. And it is directly related to US drone strikes.
The risk of blowback increases all the time. However, the false propaganda about the success of our drone program overseas leads officials to believe that drones should also be used over US soil, as well.
In an attempt to ease criticism of the use of drones against Americans, some in Congress propose more oversight, as if that should make us feel any better.
In last week's hearings, CIA nominee Brennan suggested that he was open to a congressional proposal to set up a secret court to oversee the president's program to kill Americans by drone.
Should we cheer that a court selected by government officials will meet in secret to oversee the president's secret decisions on killing Americans without charge or trial? Has the Constitution been so eroded that we accept such a horrific and terrifying prospect?
While touting the success of its overseas drone program, the US administration refuses to even admit publicly that the CIA has an overseas drone program.
In response to a recent ACLU Freedom of Information request regarding the existence of the CIA's drone program, the Department of Justice responded, "The very fact of the existence or nonexistence of such documents is itself classified." How is that for government transparency?
Recently, Federal Aviation Administration official, Jim Williams, stated that no armed drones would presently be permitted in US airspace. But what good are the promises of government officials when the Constitution, and especially the Fourth Amendment, has been gutted?
More than1,400 applications to use drones in US airspace have been approved, including for police, universities and at least seven federal agencies. Do we want to live in a society where the government is constantly watching us from above?
The East Germans and Soviets could only dream of such technology in the days of their dictatorship. We might ask ourselves how long before "extraordinary" circumstances will lead to a decision to arm those drones over US territory.
The US government justified its attack on Saddam Hussein in Iraq and against Gaddafi in Libya, and elsewhere, with claims that these despots were killing their own citizens without trial or due process. It is true that extra-juridical killing is the opposite of justice in a free society.
As Judge Andrew Napolitano wrote last week about the president's assassination program:
"When [the president] kills without due process, he disobeys the laws he has sworn to uphold, no matter who agrees with him.

When we talk about killing as if it were golf, we debase ourselves. And when the government kills and we put our heads in the sand, woe to us when there is no place to hide."
Drone Pilots Getting Battle Medals is An Absolute Joke
Remote pilots of unmanned drones are going to receive medals, specifically Distinguished Warfare Medals. What's more, they will outrank the Purple Heart- a medal for soldiers shot or wounded on the battlefield. Is this really deserved? Cenk Uygur breaks it down.
DHS Advances Plan For "Public Safety" Drones
More incarnations of spy technology to undergo testing
Paul Joseph Watson
Infowars.com
February 18, 2013
The Department of Homeland Security is advancing its plan to use surveillance drones for "public safety" applications, announcing last week that it had received a deluge of "excellent" responses from potential vendors and was set to carry out more tests of the technology.
New testing of spy drones for "public safety" applications has been rubber stamped by the DHS. Image: YouTube
As we first reported in July last year, DHS Secretary Janet Napolitano told a House Committee on Homeland Security that the federal agency was "looking at drones that could be utilized to give us situational awareness in a large public safety [matter] or disaster," despite the fact that the agency had previously indicated it was reticent to use spy drones to keep tabs on the public.
This was followed by a "market research" announcement in September that confirmed the DHS was exploring a "Robotic Aircraft for Public Safety" (RAPS) project, and was asking small unmanned aerial systems (SUAS) vendors to take part.
In an update posted on the FedBizOpps website last week (PDF), the federal agency announced that, "Vendor response to our Request for Information (RFI), Number: DHS 13-01, on small unmanned aircraft systems (SUAS) was excellent and included the submission of over 70 white papers."
The announcement added that a small number of the submissions would now be participating in the "first phase of assessments" for the technology in 2013 and 2014. The DHS refuses to specify which proposals were accepted and for what reasons.
Initial testing of robotic spy drones for "public safety" applications was conducted by the DHS' Science and Technology directorate at Fort Sill, Oklahoma last year.
US drone surveillance program violates citizens' civil liberties: Experts
Tue Feb 19, 2013 2:15PM GMT
The United States domestic drone surveillance program has been sharply condemned by experts who say that Washington violates American civil liberties, Press TV reports.
"This kind of policy for unlimited surveillance…I think this is a dangerous precedent," said Mounzer Sleiman, a US national security affairs analyst, adding that Americans "assume that this country is free and we have a constitution and we preserve the rights of every individual."
His comments came as the US Federal Aviation Administration announced last week that it has issued some 1,428 permits for domestic drone operators since 2007 and that another 10,000 permits could be issued over the next five years.
The US Department of Homeland Security also confirmed that it had received a massive response from potential drone-building vendors, and was moving toward more tests of the technology for "public safety applications".
Experts criticized Washington for its aggressive pursuit of a domestic drone program, saying it violates privacy rights, while drawing on similarities with the foreign drone policy used in warzones in the Middle East.
"We criticize al-Qaeda for being lawless but we're modeling the behavior of the very terrorists that we criticize. We need to model the behavior that we want all people to live," said Toby Blome, anti-drone activist and a member of Code Pink.
The use of assassination drones overseas under the administration of US President Barack Obama has caused national and international debates.
"We've been talking about this for a good while, the immorality of drones, dropping bombs on innocent people," said Princeton professor Cornel West, calling him a "war criminal" over Washington's killer drone program.
"I can't see a greater collapse when the executive can kill its own citizens arbitrarily, at will, in secret, without any of the decision-making becoming public," said WikiLeaks founder Julian Assange, adding that the deadly campaigns denote the "collapse" of the system in the US.
The US has used its assassination and surveillance drones in several countries including Yemen, Pakistan, Afghanistan and Somalia.
The remote-controlled aircraft vary in size and form with some being as small as model airplanes and others as large as military Predators.
The United Nations says the airstrikes are targeted killings that flout international law.
Why Drones Should Make You Afraid. Very Afraid.
John Horgan
Scientific American
February 18, 2013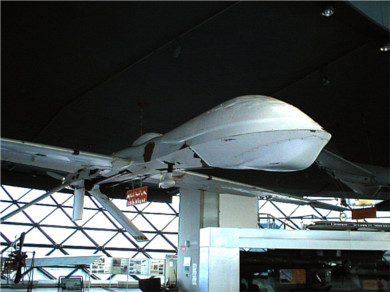 Are drones far down on your list of anxieties? Do lethal flying robots seem like something Pakistanis, Afghans and other inhabitants of faraway lands need to fear but not Americans? Let me give you a few reasons why Americans should be worried. Most of this material–plus much more–can be found in "The Drones Come Home," my article for the March issue of National Geographic Magazine.
*The Obama administration has pledged to relax Federal Aviation Administration restrictions by 2015 to make it easier for the 18,000 U.S. law-enforcement agencies to deploy drones for surveillance and other uses. According to a report in today's New York Times, the Department of Homeland Security has also offered grants to help police departments purchase drones, which are "becoming a darling of law-enforcement authorities across the country."
*The Defense Advanced Research Projects Agency is funding research on "micro-drones" that resemble moths, hummingbirds and other small flying creatures and hence can "hide in plain sight," as one Air Force researcher told me. The Air Force is now testing micro-drones at facilities such as the "micro-aviary" at Wright-Patterson Air Force Base in Dayton, Ohio.
Sen. Lindsey Graham on judicial oversight of drone assassinations: 'worst thing in the world'
Madison Ruppert
Activist Post
Monday, February 18, 2013
Senator Lindsey Graham, a South Carolina Republican, said that judicial oversight of drone assassinations would be the "worst thing in the world" in response to the many people calling for some kind of court overseeing the so-called targeted killing program.
Unfortunately, many of the recommendations for oversight are essentially calling for another secret court to oversee the killings, a situation which is far from ideal.
Still, one might argue that anything is better than the current system wherein anyone can be targeted for assassination, even without clear evidence, according to a leaked Justice Department white paper, based on a secret executive branch review – all built on a secret legal justification which never has to be publicly revealed.
Graham – the same individual who revealed that the indefinite detention provisions of the NDAA indeed apply to Americans way back in 2011 – made the statements in response to calls for oversight by Senator Rand Paul, a Kentucky Republican.
It is important to point out that Paul is among the few in Washington who have actually been quite open in questioning the drone program, especially surrounding President Barack Obama's nominee for director of the CIA, John Brennan.
These questions, among others, have led to delays which the White House chief of staff has called "a grave concern," according to the Associated Press.
"Senate Republicans are also talking about holding up the nomination of John Brennan, the president's chief counterterrorism adviser, to head the CIA and Rand Paul […] says one of the things he wants to ensure is that a president can't order a drone attack against an American citizen without a judicial review," Chris Wallace said on Fox. "Is Senator Paul wrong?"
"Well I think the worst thing in the world is to have the courts decide who to target in the war on terrorists – terrorism," replied Graham, correcting himself.
More U.S. states now seek to limit use of drones
Monday, February 18, 2013 by: J. D. Heyes
(NaturalNews) As drone usage proliferates among federal agencies and the U.S. military, an increasing number of states are fighting back with legislation aimed at limiting or banning outright the use of the unmanned surveillance vehicles in their airspace.In fact, according to the American Civil Liberties Union, lawmakers in at least 10 states, including California, Oregon, Texas, Nebraska, Missouri, North Dakota, Florida, Virginia, Maine and Oklahoma, are examining ways they can legislatively prohibit or limit use of UAVs due to rising citizen concerns about rampant invasion of privacy.Here is a snapshot of the legislation being considered by some states:
Texas: As Natural News has reported, Texas is considering what would become the nation's toughest anti-drone legislation.
Under a measure filed by state Rep. Lance Gooden, a Republican, the bill would essentially outlaw the use of drones over Texas by individuals or by state and federal law enforcement agencies.
In an interview with San Antonio radio station WOAI, Gooden said his bill would contain exceptions but that those would be limited. For instance, it would allow drones within 25 miles of the Rio Grande river for use in interdicting drug smugglers and illegal immigrants. It would also allow use by law enforcement with a valid search or arrest warrant, with "probable cause to believe that a person has committed a felony."
Montana: State senators in Montana have looked at a pair of bills that would restrict the use of drones, which are most widely associated with use in a war zone but which are being used more frequently by federal agencies, as well as some state and local police departments.
"The chamber is preparing to give initial approval to one bill that bans information collected by drones from being used in court. It also would bar local and state government ownership of drones equipped with weapons," The Associated Press reported.
Oregon: Senate Bill 71, according to KTVZ, would ban even private ownership of drones that some companies use in aerial photography.
Introduced by state Sen. Floyd Prozanski, a Democrat from Eugene, the measure as currently written would include penalties of up to 20 years in jail and a fine of hundreds of thousands of dollars. State Sen. John Huffman, a Republican from The Dalles; however, wants legislation that "is geared toward restrictions on law enforcement and other public agencies," the television station reported on its website.
Missouri: A House committee heard testimony Feb. 4 on legislation introduced by Rep. Casey Guernsey, R-Bethany, "that would outlaw the use of unmanned aircraft to conduct surveillance on individuals or property," TV station KY3 reported. "The bill would grant an exception only for law enforcement agencies that obtain a warrant."
State legislatures lining up to say 'no' to drones
Guernsey's measure is supported by the ACLU, a family lobbyist and agricultural groups who have likely read previous reports that the Environmental Protection Agency has used drones to monitor the activities of farmers in Missouri, Kansas, Nebraska and Iowa.
As drone technology improves, as drones themselves become smaller and smaller, and as more federal, state and local agencies seek to acquire them, Americans are rightfully becoming increasingly mindful of the Constitution's privacy provisions. In some instances, citizens are getting their way.
"Last week, after an especially raucous city council hearing, the Seattle police department terminated its drones program and agreed to return the purchased equipment to the manufacturer," Slate.com reported Feb. 11.
The online magazine went on to report that the decision by the Seattle P.D. came a few days after the Virginia legislature passed "historic bills" that impose a two-year moratorium on the use of drones by law enforcement and regulatory agencies, to give lawmakers a chance to study the implications of the technology.
"The big policy question is whether we want to live in a free society as envisioned by our Founding Fathers or an Orwellian surveillance society," said Del. C. Todd Gilbert, who introduced one of the bills. "I'm glad to see that my colleagues agree with me in our preference for a Commonwealth that values privacy and personal freedom over Big Brother."
Sources:
http://www.ky3.com/news/sns-ap-mo–drone-ban-20130205,0,4061728.story
http://www.naturalnews.com/036284_EPA_drones_farmers.html
Medals for Murder
Stephen Lendman
Activist Post
Saturday, February 16, 2013
Extrajudicial killing is official US policy. Drone wars normalize it. Obama decides who lives or dies. He appointed himself judge, jury and executioner.
He's got final kill list authority. His secret memo authorized Anwar al-Awlaki's assassination. Anyone anywhere in the world can be murdered on his say.
His "white paper" inverted inviolable legal principles. It's titled "Lawfulness of a Lethal Operation Directed Against a US Citizen who is a Senior Operational Leader of Al Qa'ida or An Associated Force."
It calls lawless killing without trial or evidence legal. Vague language substitutes for clear evidence and just cause. Rule of law principles don't apply.
Habeas rights and due process are spurned. The 1215 Magna Carta states:
No free man shall be seized, or imprisoned, or stripped of his rights or possessions, or outlawed, or exiled, or deprived of his standing in any other way, nor will we proceed with force against him, or send others to do so, except by the lawful judgment of his equals, or by the law of the land.
It means due process is inviolable. It's constitutionally guaranteed. Fifth and Fourteenth Amendments affirm it. Doing so prohibits government from "depriv(ing anyone) of life, liberty, or property without due process of law."
Extrajudicial executive authority usurped fundamental freedoms. Courts have no say. Nor does Congress. Murder by diktat is policy.
Police states operate that way. America is by far the worst. It menaces humanity. It may not survive Obama's second term. He represents rogue leadership. He governs irresponsibly, lawlessly and recklessly.
Drones are instruments of state terror. They're America's weapon of choice. They're fast replacing manned aircraft. They sanitize killing on the cheap.
They reign death on helpless civilians. They kill by computer keyboards, monitors, infrared cameras, and other high-tech sensor devices.
Only 2% of victims are high-value targets. Others are innocent men, women, children, infants, the elderly and infirm.
California Sheriff Faces Loud Privacy Protests Against Drone Plans
Parker Higgins
EFF
Saturday, February 16, 2013
Yesterday the Alameda County Sheriff's Office presented a proposal for the purchase of a drone in a public hearing with the Board of Supervisors Public Protection Committee in Oakland, California. EFF joined the ACLU of Northern California and several other public interest groups in testifying against a drone purchase until the Sheriff's Office adopts a substantive, binding privacy policy—with no loopholes—that protects citizens from undue surveillance.
The hearing comes after a number of inauspicious false starts for an Alameda County drone program. In October, documents obtained in the EFF/Muckrock 2012 Drone Census revealed a significant discrepancy between the Office's proposal to the County Supervisors and its request to another agency for funding. In particular, while the Sheriff's Office had told the County that it intended to use the drone only for emergency purposes, its funding request named surveillance on "suspicious persons," "large crowd control disturbances," and counter-terrorism applications.
When that discrepancy came to light, the Sheriff agreed to revisit his proposal, this time seeking input from the ACLU and other organizations to write a policy governing drone use. But while the public interest groups provided feedback, the final proposal failed to incorporate some of the most important suggestions. ACLU outlines some of the problems with the new proposal in a letter to County Supervisors Scott Haggerty and Richard Valle [pdf]:
The policy as drafted authorizes the use of UAS for precisely the type of surveillance that the Sheriff agrees in principle should not be permitted. For example, it would authorize the use and retention of data for purposes unrelated to the reason for which the the UAS was deployed. This is a significant loophole that would permit potentially pretextual, privacy-invading uses of the UAS.
Drones are taking to the skies in the U.S.
Federal authorities step up efforts to license surveillance aircraft for law enforcement and other uses, amid growing privacy concerns.
February 15, 2013, 5:20 p.m.
WASHINGTON — While a national debate has erupted over the Obama administration's lethal drone strikes overseas, federal authorities have stepped up efforts to license surveillance drones for law enforcement and other uses in U.S. airspace, spurring growing concern about violations of privacy.
The Federal Aviation Administration said Friday it had issued 1,428 permits to domestic drone operators since 2007, far more than were previously known. Some 327 permits are still listed as active.
Operators include police, universities, state transportation departments and at least seven federal agencies. The remotely controlled aircraft vary widely, from devices as small as model airplanes to large unarmed Predators.
The FAA, which has a September 2015 deadline from Congress to open the nation's airspace to drone traffic, has estimated 10,000 drones could be aloft five years later. The FAA this week solicited proposals to create six sites across the country to test drones, a crucial step before widespread government and commercial use is approved.
Local and state law enforcement agencies are expected to be among the largest customers.
FAA official: No armed drones in U.S.
Ben Wolfgang
Washington Times
Feb 14, 2013
An official with the Federal Aviation Administration reassured the public Wednesday that no armed drones will be permitted in U.S. airspace, but he acknowledged the agency can do little about privacy fears associated with the unmanned craft.
In an address to the drone-industry's leading trade group, which is meeting this week in Northern Virginia, Jim Williams said existing rules already bar aircraft from using weapons and "we don't have any plans of changing [those rules] for unmanned aircraft."
"We currently have rules in the books that deal with releasing anything from an aircraft, period. Those rules are in place and that would prohibit weapons from being installed on a civil aircraft," said Mr. Williams, who heads the FAA's Unmanned Aircraft Systems Integration Office, formed last year to shepherd drones into already-crowded American skies and integrate drone use with the manned-aircraft system.
The FAA has cited "privacy concerns" as one reason it has fallen behind the congressionally mandated integration schedule, but Mr. Williams said the agency actually can't do much of anything about those fears.
"Flying Drones Is a Lot Like Playing a Video Game"
Laurence Vance
lewrockwell.com
February 14, 2013
A high school teacher writes about the military recruiting in his high school during P.E. classes: "The military guys were asking what careers they were interested in. Of course each one ended in how the military offers it, it's better, and free college. One kid responded he'd like to be a professional video game player. They then explained how flying drones is a lot like playing a video game."
He should also have told the kids that they can even get medals for killing via drone.
Thanks George W. Bush for giving us the No Child Left Behind Act that made this recruiting possible.
Obama's Expanding Kill List
Paul Craig Roberts, Contributor
Activist Post
Tuesday, February 12, 2013
Prosecutors always expand laws far beyond their intent. Attorneys in civil cases do the same. For example, the 1970 Racketeer Influenced and Corrupt Organizations Act was passed in order to make it easier for the government to convict members of the Mafia. However, the law, despite its intent, was quickly expanded by prosecutors and attorneys and used in cases against pro-life activists, Catholic bishops, corporations accused of hiring illegal immigrants, and in divorce cases. "Junk bond king" Michael Milken, a person with no ties to organized crime, was threatened with indictment under the RICO Act. Prosecutors have found that the asset freeze provision in the Act is a convenient way to prevent a defendant from being able to pay attorneys and, therefore, makes it easier for prosecutors to coerce innocent defendants into a guilty plea.
We are now witnessing the expansion of Obama's Kill List. The list began under the Bush regime as a rationale for murdering suspect citizens of countries with which the US was not at war. The Obama regime expanded the scope of the list to include the execution, without due process of law, of US citizens accused, without evidence presented in court, of association with terrorism. The list quickly expanded to include the American teen-age son of a cleric accused of preaching jihad against the West. The son's "association" with terrorism apparently was his blood relationship to his father.
As Glenn Greenwald recently wrote, the power of government to imprison and to murder its citizens without due process of law is the certain mark of dictatorship. Dictatorship is government unconstrained by law. On February 10 the Wall Street Journal revealed that the Obama dictatorship now intends to expand the Kill List to include those accused of acting against foreign governments. Mokhtar Belmokhtar, an "Algerian militant" accused of planning the January attack on an Algerian natural gas facility, has been chosen as the threat that is being used to expand Obama's Kill List to include participants in the internal disputes and civil wars of every country.
Obama drone strikes need oversight: Robert Gates
Tue Feb 12, 2013 6:51PM GMT
Former US Secretary of Defense Robert Gates has joined a list of lawmakers calling for the formation of a third group to check on the president's ability to conduct drone strikes.
"I think this idea of being able to execute, in effect, an American citizen, no matter how awful, having some third party — informing the Congress or the intelligence committees or something like that…some check on the ability of the president to do this has merit, as we look to the longer term future," Gates said on Sunday.
The comment follows lawmakers' recent proposal that a special court should evaluate US President Barack Obama's deadly drone strikes against Americans who are allied with al-Qaeda.
"It just makes me uncomfortable that the president – whoever it is – is the prosecutor, the judge, the jury and the executioner, all rolled into one," said Senator Angus King.
Dianne Feinstein's shocking lies about the number of civilians killed by U.S. drone program
Madison Ruppert, Contributor
Activist Post
Tuesday, February 12, 2013
Dianne Feinstein, California Democrat and chair of the Senate Select Committee on Intelligence, brazenly lied about the number of civilians killed by the U.S.'s so-called "targeted killing" (or "targeted force" as she put it) program during her remarks at the beginning of the confirmation hearings of John Brennan.
This assassination program, mostly – but not entirely – comprised of strikes carried out by drones, was recently shown to be even more disturbing than previously thought with the leak of a Justice Department white paper, although a federal court ruling determined that the Obama administration never has to explain the legal basis for the strikes in court.
The program also has some calling for increased oversight through another secret court even though Attorney General Eric Holder claims the secret reviews of classified evidence carried out by the Obama administration count as due process.
"But for the past several years, this committee has done significant oversight of the government's conduct of targeted strikes, and the figures we have obtained from the executive branch, which we have done our utmost to verify, confirm that the number of civilian casualties that have resulted from such strikes each year has typically been in the single digits," Feinstein said.
The claim that civilian deaths resulting from "the use of targeted force," as she put it, have "typically been in the single digits" is simply ludicrous.
Conor Friedersdorf massively underestimates the magnitude of this lie when he calls the claim "imprecise." It is nothing short of an egregious lie.
Dick Cheney ♥s Obama's Drone Policy
A match made in… hell
Steve Watson
Infowars.com
Feb 12, 2013
Former vice president Dick Cheney, he who owns a man size safe in which no one really knows what he keeps, has expressed a strong liking for Obama's secret drone assassination program.
Appearing on CBS today, Cheney said that the death from above program, and the accompanying kill list is a "good policy", and constitutes the only part of Obama's foreign policy that he agrees with.
America Loves Drone Strikes
azizonomics
Feb 12, 2013
This graph shows everything we need to know about the geopolitical reality of Predator Drones (coming soon to the skies of America to hunt down fugitives?).
The American public loves drone strikes:
The American public does not approve of the extrajudicial killing of American citizens. But for everyone else, it's open season.
But everyone else — most particularly and significantly, the countries in the Muslim world — largely hates and resents drone strikes.
And it is the Muslim world that produces the radicalised extremists who commit acts like 9/11, 7/7, the Madrid bombings, and the Bali bombings. With this outpouring of contempt for America's drone strikes, many analysts are coming to believe that Obama's drone policy is now effectively a recruitment tool for al-Qaeda, the Taliban and similar groups:
Indeed, evidence is beginning to coalesce to suggest exactly this. PressTV recently noted:
The expanding drone war in Yemen, which often kills civilians, does in fact cause blowback and help al-Qaeda recruitment – as attested to by numerous Yemen experts, investigative reporting on the ground, polling, testimony from Yemen activists, and the actual fact that recent bungled terrorist attacks aimed at the U.S. have cited such drone attacks as motivating factors.

After another September drone strike that killed 13 civilians, a local Yemeni activist told CNN, "I would not be surprised if a hundred tribesmen joined the lines of al-Qaeda as a result of the latest drone mistake. This part of Yemen takes revenge very seriously."

"Our entire village is angry at the government and the Americans," a Yemeni villager named Mohammed told the Post. "If the Americans are responsible, I would have no choice but to sympathize with al-Qaeda because al-Qaeda is fighting America."

Many in the U.S. intelligence community also believe the drone war is contributing to the al-Qaeda presence in Yemen. Robert Grenier, who headed the CIA's counter-terrorism center and was previously a CIA station chief in Pakistan, told The Guardian in June that he is "very concerned about the creation of a larger terrorist safe haven in Yemen."

"We have gone a long way down the road of creating a situation where we are creating more enemies than we are removing from the battlefield," he said regarding drones in Yemen.
Iona Craig reports that civilian casualties from drone strikes "have emboldened al-Qaeda" and cites the reaction to the 2009 U.S. cruise missile attack on the village of al-Majala in Yemen that killed more than 40 civilians (including 21 children):
That one bombing radicalized the entire area," Abdul Gh ani al-Iryani, a Yemeni political analyst, said. "All the men and boys from those families and tribes will have joined [al-Qaeda] to fight.
Lawmakers Suggest Secret "Drone Court" For Assassination Of American Citizens
By Brandon Smith
theintelhub.com
February 12, 2013
Contributed by Alt Market
Special Note: The only purpose in establishing a secret "Drone Court" used in the authorization of executive assassination of American citizens is to placate the public, and give the false impression of social "justice".
However, there will NEVER be any justice to be had in classified and obscure tribunals.
This "middle ground" solution to the murder of Americans so far contains no provisions for trial by jury, which, according to Constitutional law, is absolutely required before the government can punish a citizen under the accusation of treason.
The suggestion of a Drone Court combines the treachery of the NDAA and military controlled rendition with the insanity of Obama's presidential kill list.
To call it a "compromise" is absurd. There is no compromise. There is no middle ground.
If we as Americans take this step into the long dark abyss, and cater to this unprecedented power grab, our country, and the principles it was founded on, will no longer exist. Period. Such political criminality cannot be tolerated.
Seattle mayor says no to drones
Published 12 February 2013
Seattle mayor Mike McGinn has shut down the Seattle Police Department's drone program before it started. McGinn said the police need to stay focused on "community building." The announcement came just one day after the city held a public hearing to discuss restrictions to be imposed on drone use by the police departments. Many citizens voiced their concerns about possible violations of privacy.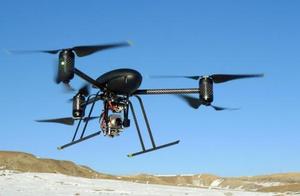 Seattle mayor Mike McGinn has shut down the Seattle Police Department's drone program before it started.
The Seattle Times reports thatMcGinn said the police need to stay focused on "community building."
McGinn's community building statement comes in the wake of a Department of Justice investigation that found evidence of biased policing and a routine use of unconstitutional force.
In a statement released last Thursday, McGinn said he along with police chief John Diaz agreed that it was time to end the drone program so the department "can focus its resources on public safety and the community building work that is the department's priority."
McGinn said the two drones which were purchased by the city through federal funds will be returned to their vendor.
The announcement came just one day after the city held a public hearing to discuss restrictions to be imposed n drone use by the police departments. Many citizens voiced their concerns about possible violations of privacy.
Christopher Dorner Becomes 'First' Human Target For Drones on Domestic Soil
By Mike Parker
Express.co.uk
February 11, 2013
Infowars Analysis: This is actually not the first time Americans have been targeted with surveillance drones.
In 2011, police used a Predator surveillance drone against a family in North Dakota who were accused of stealing six cows. If Dorner is targeted by an armed drone, that would be a first domestically.
Police plan to use spy drones in the hunt for a Rambo-style ex-soldier and policeman who has murdered three people and vowed to kill again.
They believe burly, heavily-armed Christopher Dorner is holed-up in the wilderness of California's snow-capped San Bernardino mountains 80 miles east of Los Angeles.
The burnt-out shell of his pick-up truck was discovered in the nearby resort of Big Bear, where residents and tourists have been warned to stay indoors as the search continues.
Yesterday, as a task force of 125 officers, some riding Snowcats in the rugged terrain, continued their search, it was revealed that Dorner has become the first human target for remotely-controlled airborne drones on US soil.
Stage Set For Battle Over Domestic Drones
By: Dan Verton
02/11/2013 ( 3:17pm)
Seattle Mayor Mike McGinn on Feb. 6, announced the cancellation of the Seattle Police Department's controversial surveillance drone program after citizens and civil liberties groups voiced concerns about privacy.
McGinn joins a growing list of state and local officials who are buckling under extreme pressure from their constituents and privacy advocates who argue that police departments are moving too far, too fast, on drone deployments without concrete policies and procedures to safeguard the privacy of law-abiding citizens.

State legislatures around the country are also stepping up activities designed to limit or ban the use of domestic surveillance drones. To date, Florida, Maine, Montana, Missouri, Nebraska, North Dakota, Oklahoma, Oregon, Texas and Virginia have introduced anti-drone bills.
The cancellation of the Seattle program, which included two drones purchased under a regional homeland security grant program, comes just days before the Unmanned Systems Program Review 2013, sponsored by the Arlington, Va.-based Association for Unmanned Vehicle Systems International (AUVSI). The event is expected to attract hundreds of senior industry and government officials involved in unmanned systems development and program management.
'Drones May Be Our Only Hope of Finding Him'
Eric Blair
Monday, February 11, 2013
How many laws, procedures, and civil liberties can the LAPD break in their crazed manhunt for Chris Dorner? It seems there is no end.
Their shoot first tactic that resulted in two injured parties and likely a massive lawsuit for the taxpayers is the most obvious. Then you have warrantless checkpoints and house-to-house searches which most sleeping Americans consider normal operating procedure in our rights-deficient post-9/11 world.
But as many people predicted, this manhunt for the alleged corruption-fighting cop killer is now justifying the use of drones over American skies for police use.
Former Defense Secretary Robert Gates endorses 'drone courts'
By Agence France-Presse
Sunday, February 10, 2013 11:52 EST
Former US defense secretary Robert Gates on Sunday endorsed the idea of having a special court review drone strikes as a check against a president's power to, in effect, execute Americans.
The issue came to the fore last week during a Senate hearing to confirm John Brennan, President Barack Obama's counter-terrorism chief, as director of the CIA.
Gates, a former CIA director who served as defense secretary under both Obama and former president George W. Bush, said the rules followed by the Obama administration "are quite stringent and are not being abused."
"But who is to say about a future president?" he said in an interview with CNN's State of the Union.
"I just think some check on the ability of a president to do this has merit as we look to the longer-term future," he said.
The US Drone Assassination Program. The Threat of Dictatorship in America
Thursday's confirmation hearing for John Brennan, President Barack Obama's nominee for director of the US Central Intelligence Agency, provided a revealing and grim spectacle of the disintegration of what remains of democratic rights in the United States.Some press accounts of the hearing have referred to Brennan being "grilled" on the US drone assassination program. On the contrary, the proceedings resembled nothing so much as a well-fed cat being questioned by a panel of skittish mice.
Brennan came as the representative of those within the US military-intelligence apparatus entrusted with defending the ruling class by means of killings, detentions and torture. As Obama's counterterrorism adviser and the architect and director of an assassination program run out of the White House, he has presided over an unprecedented expansion of executive power and assault on core constitutional rights.
One senator after another, Democrats no less than Republicans, fawned over Brennan, declaring their admiration and gratitude for the bloody work of the CIA and their eager anticipation of confirming him as CIA director and working closely with him in the near future. None of them directly challenged the assertion of the most sweeping of the extra-constitutional powers with which he is identified—the power of the president of the United States to unilaterally and secretly order the assassination of American citizens.
Chris Hayes on drone strikes: 'How much should we care that it's citizens?'
By Samantha Kimmey
Sunday, February 10, 2013 22:07 EST
On UP with Chris Hayes on Sunday night, the panel discussed the recent white paper on drone strikes obtained by NBC News and how concerned we should be regarding distinctions between citizens and non-citizens.
Hina Shamsi, Director of the ACLU's National Security Project, said that with regard to U.S. citizens, there are supposed limits of "imminence," as defined by a recent memo released by NBC News. However, the administration's definition of imminence seemed at odds with how most people define the term.
"Those terms are redefined in such a way that they are vague, elastic, and robbed of their plain meaning," Shamsi said.
With regard to imminent threat of attacks that merit attacks such as drone strikes, the administration defines it as "the possibility of reducing collateral damage to civilians and the likelihood of heading off future disastrous attacks on Americans," adding that the U.S. must consider that "members of al Qaeda…are continually plotting attacks against the United States."
Shamsi says the white paper appears to means that the administration argues it can kill citizens "who don't truly pose an imminent threat, far from any battlefield, and without judicial review either before the fact or after the fact."
"How much should we care that it's citizens?" Hayes asked.
"I don't think you should care," said Richard Epstein of NYU Law School, who said that in other proceedings there is no distinction between citizens and aliens. Those differences arise, for instance, in job preferences or property issues — not crimes.
Do U.S. drone kills need an oversight board? How would it work?
By The Christian Science Monitor
Saturday, February 9, 2013 9:31 EST
Should the USestablish some sort of secret court to conduct judicial oversight of drone strikes used to kill terror suspects?
That's an idea that's been discussed for some time in Congress and in Washington national security think tanks. It's acquired new salience because of Thursday's Senate Intelligence Committee nomination hearing for John Brennan, President Obama's pick to be the next CIA chief.
Committee Chairman Sen. Dianne Feinstein (D) of California said that the time has come to shine a light on the drone program and any other method of targeted killing used in the war against terrorism. She and other senators, she said, were considering legislation establishing a secret court to oversee the targeted killing process, similar to the Foreign Intelligence Surveillance court, which now looks at national security wiretap applications within the US.
Earlier this week NBC obtained a 16-page summary of classified documents that outline the legal process the administration currently follows in drone strike authorization. Under pressure from Congress, the White House allowed Senator Feinstein and other members of the Intelligence Committee access to those classified documents prior to the Brennan hearing.
Whitewashing Extrajudicial Killing
Stephen Lendman, Contributor
Activist Post
Saturday, February 9, 2013
Extrajudicial killing is official US policy. Doing so violates fundamental international, constitutional, and US statute laws.
Article 3 of the Universal Declaration of Human Rights states:
Everyone has the right to life, liberty and security of person.
Article 6 of the International Covenant on Civil and Political Rights states:
Every human being has the inherent right to life. This right shall be protected by law. No one shall be arbitrarily deprived of his life.
Common Article 3 of the four Geneva Conventions states:
(T)he passing of sentences and the carrying out of executions without previous judgment pronounced by a regularly constituted court, affording all the judicial guarantees which are recognized as indispensable by civilized peoples" are prohibited at all times under all circumstances with no exceptions.
The Constitution's Fifth Amendment states:
No person (shall) be deprived of life, liberty, or property, without due process of law.
US statute law (18 USC 1111 – Murder) states:
Murder is the unlawful killing of a human being with malice aforethought.
John Brennan is Obama's Deputy National Security Advisor for Homeland Security and Counterterrorism. He's Obama's chief counterterrorism advisor. He heads the administration's Murder, Inc. agenda. He's Obama's CIA director choice. On February 7, his confirmation hearing was held. More on that below.
Barack Obama's 'extreme' anti-terror tactics face liberal backlash
By Paul Harris, The Guardian
Saturday, February 9, 2013 9:17 EST
Drone attacks and new NDAA law under fire as critics fear US civil liberties are being undermined
President Barack Obama is facing a liberal backlash over his hardline national security policy, which critics say is more extreme and conservative than that pursued by George W Bush.
The outrage comes after a week in which Obama's nominee to be the next head of the CIA, current White House adviser John Brennan, faced a grilling from the Senate intelligence committee over his enthusiastic support of using unmanned drones to strike suspected Islamic militants all over the globe.
It also comes after a court hearing in New York in which numerous liberal activists and journalists argued that a new Obama law – the National Defence Authorisation Act (NDAA) – has dealt a serious blow to civil liberties by allowing American citizens to be detained indefinitely without trial.
Support and opposition arises for FISA-style secret court to oversee drone assassinations
Madison Ruppert, Contributor
Activist Post
Saturday, February 9, 2013
In response to the disturbing reality that Americans can be killed by the federal government without charge or trial – or even clear evidence – some are pushing for oversight of the drone assassination program.
Currently, the government claims that they can say there is "due process" when unnamed Obama administration individuals secretly review classified evidence and declare the authority to assassinate Americans and others.
While the Obama administration claimed they were going to release the contested legal memos to intelligence committees outlining the justification for the so-called targeted killing program carried out by drones in Yemen (via a base in Saudi Arabia) and elsewhere, these memos have not been released for scrutiny in the court system.
The response to what the New York Times calls "the hidden bureaucracy directing lethal drone strikes" appears to be even more hidden bureaucracy in the style of the secret Foreign Intelligence Surveillance Court (FISC), built upon the Foreign Intelligence Surveillance Act (FISA).
While it is claimed that having a court approve the adding of names to a kill list, at least for American citizens, "is no longer beyond the realm of political possibility," according to Robert Chesney, a law professor at the University of Texas, this proposal is still problematic.
W. Kamau Bell on drones: 'Obama isn't Hitler, he's Bush'
By Arturo Garcia
Friday, February 8, 2013 13:05 EST
The escalating controversy over President Barack Obama's policy on the use of drones, W. Kamau Bell said on Thursday, made him sick of people calling him a socialist, or comparing him to Adolf Hitler.
"Obama's not Hitler — he's [George W.] Bush," Bell said, setting off a round of confetti and celebratory music as he entered the rarified territory of a Black Comedian Criticizing a Black President.
"That's right, black liberal guy going at Obama," he whooped to the audience, before realizing that all that confetti was made out of his invitation to the White House.
Bell was troubled by the White House's definition of an "imminent threat."
"So they don't need evidence to kill people," Bell concluded. "So what the administration means by 'imminent threat' is that the administration is an imminent threat."
Bell also had news for fans of drone strikes who happen to be horrible parents, revealing that the toy company Maisto had put a working toy drone on the market.
"It's delivered overnight when you least expect it," he said. "Assault and batteries included.
High school student sends letter to Obama over drone assassinations
Alec Scheer
Infowars.com
February 8, 2013
The hypocrisy and unconstitutionality of the administration's drone policy is plain to see.
A self-described high school student who runs the site WeAre1776.org penned a letter he sent to President Obama to underscore these facts.
President Obama,
It is my understanding, throughout the duration of your Presidency, that you have persistently authorized drone strikes on innocent Middle Eastern civilians who were supposedly working for, or somehow affiliated with Al-Qaeda. As a further matter, you have gone so far as to publicly announce – in accordance to your Administration's white paper concerning the legalities and justifications concerning your drone policy, which was leaked to NBC – that you have the authority to drone bomb any American citizen.
The Hill wrote, "In the document, the Justice Department concludes that a lethal strike against a senior operational leader of al Qaeda — or an affiliated terrorist group — can occur if a three-part test is met: that a high-level American intelligence official has determined the individual poses an imminent threat, that capture is infeasible, and that the strike is conducted according to the laws of war governing use of force."
Moyers: 'Obama's cold-blooded use of drones' shows 'seeming indifference' to 'innocent bystanders'
By Samantha Kimmey
Friday, February 8, 2013 21:56 EST
Bill Moyers criticized the government's drone program in a video essay as he discussed a new "chilling account" of the "indiscriminate" attacks.
On Feb. 5, The New York Times published an article on Obama's choice to lead the CIA, John Brennan, which began with the story of cleric Salem Ahmed bin Ali Jaber. He openly denounced Al Qaeda — but was killed in a drone strike during a meeting with Al Qaeda leaders, which they had requested with the cleric.
Moyers argued that that the attacks are "killing the innocent and driving their enraged families and friends straight into the arms of the very terrorists we're trying to eradicate."
The Times reported, "It is difficult to know what the long-term effects of the deaths will be, though some in the town — as in other areas where drones have killed civilians — say there was an upwelling of support for Al Qaeda" because it was the only way to "retaliate."
"Our blind faith in technology combined with a sense of infallible righteousness continues unabated," Moyers went on. "It brought us to grief in Vietnam and Iraq and may do so again with President Obama's cold-blooded use of drones and his seeming indifference to so-called 'collateral damage,' otherwise known as innocent bystanders."
Watch the video essay, via billmoyers.com, below.
Media Covered Up US Assassination Base in Saudi Arabia
, February 08, 2013
For more than a year, several major US media outlets—including theWashington Post and the New York Times —deliberately concealed the existence of a US drone base in Saudi Arabia. The base was used to carry out many of the CIA's extra-judicial assassinations, including the killing of at least two US citizens.
The decision not to report on the location of the base was made at the direct request of the Obama administration, underscoring once again the role of the media as an auxiliary arm of the state.
The drone base's location was finally reported in an article published this week in the Times, shortly before a Senate hearing for John Brennan, who has been nominated by Obama to head the CIA. Brennan reportedly played a key role in establishing the base in Saudi Arabia, and has been central in the drawing up of the administration's "kill list" of individuals to be assassinated.
The revelation came a day after NBC News released a leaked Justice Department white paper giving the administration's legal rationale for assassinating US citizens, including Anwar Al-Awlaki in September 2011, one of those killed using drones from the Saudi base. Al-Awlaki's 16-year old son, also a US citizen, was assassinated in a separate attack. (See, "The police state implications of Obama's assassination program")
Attempting to justify the decision not to report on the location of the drone base, Times managing editor Dean Baquet told the newspaper's public editor, Margaret Sullivan, that, until the nomination of Brennan, the location of the drone base was a mere "footnote" to stories about the assassination program.
This false rationalization—that the location of the base was not particularly important or newsworthy—is contradicted by further statements from Baquet. Sullivan writes, "The government's rationale for asking that the location be withheld was this: Revealing it might jeopardize the existence of the base and harm counterterrorism efforts. 'The Saudis might shut it down because the citizenry would be very upset,' [Baquet] said."
Baquet added, "We have to balance that concern with reporting the news."
Targeted Killings: The White Paper Allows the Government to Kill a US Citizen who is not on the Battlefield"
Pacifica
An Interview with Marjorie Cohn about Targeted Killings
By Dennis Bernstein
B: We continue our discussion of the revelations around a memo coming out of the Justice Department that the administration plans to keep up these assassinations and expand the program. Joining us to take a legal look at this is Marjorie Cohn, Professor at Thomas Jefferson School of Law and former President of the National Lawyers Guild. She is also the editor of "The United States and Torture: Interrogation, Incarceration, and Abuse." Welcome back to Flashpoints, Marjorie. You say the White Paper runs afoul of international and US law. Please explain.
MC: The White Paper allows the government to kill a US citizen who is not on the battlefield, if some high government official who is supposedly informed about the situation thinks that the target is a senior Al Queda leader who poses an imminent threat of a violent attack against the United States. So how do they define "imminence"? Well, it doesn't require any clear evidence that a specific attack on US persons and interests will take place in the immediate future. So it completely dilutes this whole idea of imminent threat. Under well-established principles of international law and the UN Charter, one country can use military force against another only in self-defense. But under the Caroline case, which is the gold standard here, the "necessity for self-defense must be instant, overwhelming, leaving no choice of means, and no moment for deliberation."
Florida restricts the use of drones by law enforcement agencies
Published 8 February 2013
States continue to restrict the use of drones by law enforcement agencies. Florida police agencies wanted state lawmakers to make a special exception in a bill which bans the use of UAVs by law enforcement, so that drones could be used for crowd control. The bill, however, won the approval of the Senate Community Affairs Committee without the exception.
Florida police agencies want state lawmakers to make a special exception in a bill that bans the use of UAVs by law enforcement, so that drones could be used for crowd control.
The bill, however, won the approval of the Senate Community Affairs Committee without the exception. The Miami Herald reports that for now, UAVs can only be used in certain emergencies, and, if approved by a judge, for surveillance of suspected terrorist.
"What we're talking about here is Big Brother and the idea that Big Brother is watching," Senator Geraldine Thompson (D-Orlando) told the Miami Herald.
Thompson, along with several other committee members, urged Senator Joe Negron (R-Florida), who introduced the bill, to consider dropping some of the restrictions, even though they ended up voted for the measure.
Negron however, said he would vote against his own bill if the crowd control exception was added to it. "We know something about crowds," Negron told the Herald. "We had a crowd back in the 1700s. It was called the Boston Tea Party. Can you imagine if King George had sent a drone to hover over the Boston Tea Party to see what the American patriots were up to?"
In a Major Privacy Victory, Seattle Mayor Orders Police to Dismantle Its Drone Program After Protests
Trevor Timm
EFF
Friday, February 8, 2013
In an amazing victory for privacy advocates and drone activists, yesterday, Seattle's mayor ordered the city's police agency to cease trying use surveillance drones and dismantle its drone program. The police will return the two drones they previously purchased with a Department of Homeland Security grant to the manufacturer.
EFF has been warning of the privacy dangers surveillance drones pose to US citizens for more than a year now. In May of last year, we urged concerned citizens to take their complaints to their local governments, given Congress has been slow to act on any privacy legislation. The events of Seattle proves this strategy can work and should serve as a blueprint for local activism across the country.
Back in early 2012, the Seattle city council was told that the Seattle police agency had obtained an authorization to fly drones from the Federal Aviation Administration (FAA). But they did not find out from the police; they found out from a reporter who called after the council after he saw Seattle's name on the list obtained by EFF as part of our lawsuit against the FAA.
City council was understandably not happy, and the police agency was forced to appear before the council and apologize. It then vowed to work with the ACLU of Washington and the FAA to develop guidelines to make sure drones wouldn't violate Seattle citizens' privacy. But as long as the guidelines weren't passed in a binding city ordinance, there'd be no way to enforce them.
After a townhall meeting held by police, in which citizens showed up in droves and angrily denounced the city's plans, some reporters insinuated that city counsel members' jobs could be on the line if they did not pass strict drone legislation protecting its citizens privacy.
Documents obtained by MuckRock and EFF in October as part of our 2012 drone census showed that the Seattle police were trying to buy two more drones despite the controversy. But that ended yesterday as the Mayor put a stop to the program completely.
Critics of the privacy protests said the participants were exaggerating the capabilities of the Seattle drones, given they would only fly for less than an hour at a time and are much smaller than the Predator drones the military flies overseas and Department of Homeland Security flies at home.
Some cities, states begin pushing back against drones as use increases nationwide
Despite a constantly growing use of drones by public entities nationwide thanks to Federal Aviation Administration (FAA) authorizations, not to mention the military, the Department of Homeland Security (DHS), at least one National Guard unit and many more agencies, some cities and states are beginning to fight back.
Today it was reported that the mayor of Seattle announced "that the city's police department is abandoning plans to put unmanned aerial vehicles — UAVs, or drones — into the sky."
Similarly, Charlottesville, Virginia passed a resolution against drones, the state of Virginia's legislators are likely to pass a two-year drone moratorium and Florida may become the first state to regulate drone use.
All of this comes as a Justice Department white paper outlining the supposed legal justification the assassination of Americans by drones was leaked, Obama was reportedly going to release the contested legal memo on the targeted killing program to legislators, the existence of a drone base in Saudi Arabia was revealed, and the use of drones abroad is reportedly going to continue indefinitely.
While the DHS seems to just love drones, as a Danger Room report outlining just five of the Department's favorite robots shows, more Americans are clearly becoming fed up with this trend.
On top of Florida's legislation which looks as though it is going to become law according to Ron Bilbao, a lobbyist for the American Civil Liberties Union (ACLU) in Florida, many other states are looking to restrict drone use as well.
They look like small helicopters with onboard cameras. Surveillance drones are taking off in San Diego County, literally.
Police agencies, small businesses, even your own neighbor could soon be flying an "eye in the sky."
News 8′s Phil Blauer participated in a demonstration of the $100,000 "Scout" surveillance drone, manufactured by Datron in Vista.
Obama's Drone Strike Policy: 'This Is the Power Claimed by Kings and Tyrants'
Activist Post
Friday, February 8, 2013
Judge Andrew Napolitano, said on Fox Business Network that the Justice Department has "resisted in every forum" attempts to gain access to the legal opinions that the drone policy is based on. He said the government has persuaded judges that releasing the information could threaten national security.
"Suddenly it shows up in an NBC newsroom earlier this week! It could only have come from a governmental source. So they really have made fools of the federal judges who've spent hours and days and weeks struggling over the laws involved here," said Napolitano, who called the document itself "breathtaking and chilling" because of the power it grants the government.
"It says 'any informed high-level U.S. government official can strip an American of his or her constitutional protections and order the killing of that American if the person is overseas, if it's difficult to arrest that person," said Napolitano, explaining that the memo does not clearly define what "imminent danger" to the United States means.
"This is the power claimed by kings and tyrants. This is about as un-American a power as one could imagine," he said.
Senator Warns CIA Against Lying About Civilians Killed in Drone Strikes
The CIA's biggest ally in Congress for its targeted killing program is Sen. Dianne Feinstein, the California Democrat who chairs the Senate Select Committee on Intelligence. But there'll be hell to pay at Langley if Feinstein learns the CIA is misrepresenting how many civilians its lethal Predator and Reaper drones kill, she indicated to Danger Room on Friday.
"This is something that I think we would get straight figures [on]," Feinstein told Danger Room after White House aide John Brennan's Thursday confirmation hearing to run the CIA. "If we don't get straight figures, it's a whole new situation."
During the hearing, Feinstein forcefully insisted that the CIA's drone strikes kill only "single digits" of civilians annually, and even ran through a list of accusations against Anwar al-Awlaki, the U.S. citizen and al-Qaida propagandist the U.S. killed in Yemen in 2011, to underscore her belief in the legitimacy of the killing. She suggested that media reports and nongovernmental organization studies claiming larger percentages of civilian deaths from the highly classified program are ignorant. Feinstein emphasized that the CIA has hosted committee staff over 30 times to conduct oversight over the drone program.
"It's our belief, based on that, that the intelligence used is very careful and very good," she said. "It's also our belief that the collateral damage spelled out in the papers is wrong. But the only way to correct it is to say what we believe is correct, and we are told we cannot do that."
JSOC: Obama's Secret Assassins
The film Dirty Wars, which premiered at Sundance, can be viewed, as Amy Goodman sees it, as an important narrative of excesses in the global "war on terror". It is also a record of something scary for those of us at home – and uncovers the biggest story, I would say, in our nation's contemporary history.
Though they wisely refrain from drawing inferences, Scahill and Rowley have uncovered the facts of a new unaccountable power in America and the world that has the potential to shape domestic and international events in an unprecedented way. The film tracks the Joint Special Operations Command (JSOC), a network of highly-trained, completely unaccountable US assassins, armed with ever-expanding "kill lists". It was JSOC that ran the operation behind the Navy Seal team six that killed bin Laden.
Scahill and Rowley track this new model of US warfare that strikes at civilians and insurgents alike – in 70 countries. They interview former JSOC assassins, who are shell-shocked at how the "kill lists" they are given keep expanding, even as they eliminate more and more people.
Our conventional forces are subject to international laws of war: they are accountable for crimes in courts martial; and they run according to a clear chain of command. As much as the US military may fall short of these standards at times, it is a model of lawfulness compared with JSOC, which has far greater scope to undertake the commission of extra-legal operations – and unimaginable crimes.
JSOC morphs the secretive, unaccountable mercenary model of private military contracting, which Scahill identified in Blackwater: The Rise of the World's Most Powerful Mercenary Army, into a hybrid with the firepower and intelligence backup of our full state resources. The Hill reports that JSOC is now seeking more "flexibility" to expand its operations globally.
JSOC operates outside the traditional chain of command; it reports directly to the president of the United States. In the words of Wired magazine:
"JSOC operates with practically no accountability."
Scahill calls JSOC the president's "paramilitary". Its budget, which may be in the billions, is secret.
What does it means for the president to have an unaccountable paramilitary force, which can assassinate anyone anywhere in the world? JSOC has already been sent to kill at least one US citizen – one who had been indicted for no crime, but was condemned for propagandizing for al-Qaida. Anwar al-Awlaki, on JSOC's "kill list" since 2010, was killed by CIA-controlled drone attack in September 2011; his teenage son, Abdulrahman al-Awlaki – also a US citizen – was killed by a US drone two weeks later.
This arrangement – where death squads roam under the sole control of the executive – is one definition of dictatorship. It now has the potential to threaten critics of the US anywhere in the world.
The film reveals some of these dangers: Scahill, writing in the Nation, reported that President Obama called Yemen's President Saleh in 2011 to express "concern" about jailed reporter Abdulelah Haider Shaye. US spokespeople have confirmed the US interest in keeping him in prison.
Shaye, a Yemeni journalist based in Sana'a, had a reputation for independent journalism through his neutral interviewing of al-Qaida operatives, and of critics of US policy such as Anwar al-Awlaki. Journalist colleagues in Yemen dismiss the notion of any terrorist affiliation: Shaye had worked for the Washington Post, ABC news, al-Jazeera, and other major media outlets.
Shaye went to al-Majala in Yemen, where a missile strike had killed a group that the US had called "al-Qaida". "What he discovered," reports Scahill, "were the remnants of Tomahawk cruise missiles and cluster bombs … some of them bearing the label 'Made in the USA', and distributed the photos to international media outlets."
Fourteen women and 21 children were killed. "Whether anyone actually active in al-Qaida was killed remains hotly contested." Shortly afterwards, Shaye was kidnapped and beaten by Yemeni security forces. In a trial that was criticized internationally by reporters' groups and human rights organizations, he was accused of terrorism. Shaye is currently serving a five-year sentence.
Scahill and Rowley got to the bars of Shaye's cell to interview him, before the camera goes dark (in almost every scene, they put their lives at risk). This might also bring to mind the fates of Sami al-Haj of al-Jazeera, also kidnapped, and sent to Guantánamo, and of Julian Assange, trapped in asylum in Ecuador's London embassy.
President Obama thus helped put a respected reporter in prison for reporting critically on JSoc's activities. The most disturbing issue of all, however, is the documentation of the "secret laws" now facilitating these abuses of American power: Scahill succeeds in getting Senator Ron Wyden, who sits on the Senate intelligence committee, to confirm the fact that there are secret legal opinions governing the use of drones in targeted assassinations that, he says, Americans would be "very surprised" to know about. This is not the first time Wyden has issued this warning.
In 2011, Wyden sought an amendment to the USA Patriot Act titled requiring the US government "to end practice of secretly interpreting law". Wyden warns that there is now a system of law beneath or behind the law that we can see and debate:
"It is impossible for Congress to hold an informed public debate on the Patriot Act when there is a significant gap between what most Americans believe the law says and what the government is using the law to do. In fact, I believe many members of Congress who have voted on this issue would be stunned to know how the Patriot Act is being interpreted and applied.

"Even secret operations need to be conducted within the bounds of established, publicly understood law. Any time there is a gap between what the public thinks the law says and what the government secretly thinks the law says, I believe you have a serious problem."
I have often wondered, since I first wrote about America's slide toward fascism, what was driving it. I saw the symptoms but not the cause. Scahill's and Rowley's brave, transformational film reveals the prime movers at work. The US executive now has a network of secret laws, secret budgets, secret kill lists, and a well-funded, globally deployed army of secret teams of assassins. That is precisely the driving force working behind what we can see. Is fascism really too strong a word to describe it?
New Border Security Relies Heavily on Drones to Hunt Illegal Immigrants
Stephen Dinan
Washington Times
January 28, 2013
The immigration overhaul framework top senators released Monday relies heavily on more drones to patrol the Southwest border as a key way to control the flow of illegal immigrants.
"Our legislation will increase the number of unmanned aerial vehicles," the senators said in their framework, saying they also hope to boost border patrol agents and surveillance equipment.
The proposal doesn't say how many drones would be added to the federal fleet, but the reliance on drones could be problematic at a time when some in Congress are calling for a review of how law enforcement uses them.
Drone Wars: "The Ethics of Killing Civilians"