Nov 30, 2012
Kurt Nimmo
Infowars.com
November 30, 2012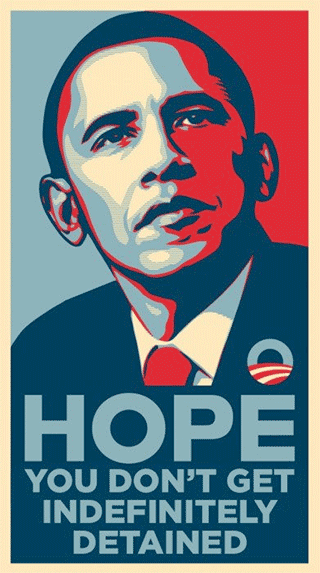 In response to widespread outrage over the National Defense Authorization Act passed last year, Congress is said to be working on a more Constitution friendly version of the legislation. The latest version was overwhelmingly approved by the House Armed Services Committee on May 8 and introduced the following week.
"This year, through the incorporation of the Right to Habeas Corpus Act, the bill makes clear beyond a shadow of a doubt that every American will have his day in court," a press release issued by the Armed Services Committee states.
Is the NDAA 2013 an improvement over the previous version? At first glance, it would seem so. Consider the following clause included in the bill:
Nothing in the AUMF [Authorization for the Use of Military Force] or the 2012 NDAA shall be construed to deny the availability of the writ of habeas corpus or to deny any Constitutional rights in a court ordained or established by or under Article III of the Constitution for any person who is lawfully in the United States when detained pursuant to the AUMF and who is otherwise entitled to the availability of such writ or such rights.
However, according to Bruce Afran, a lawyer for a group of journalists and activists suing the government over the NDAA 2012, this is merely smoke and mirrors.
Because there are no established rules allowing a citizen to exercise the right to a civilian trial, as guaranteed by the Constitution (specifically, the Sixth Amendment), detained citizens have no way to gain access to lawyers, family or a civilian court after they are detained by the military.